Distributor Cap Replacement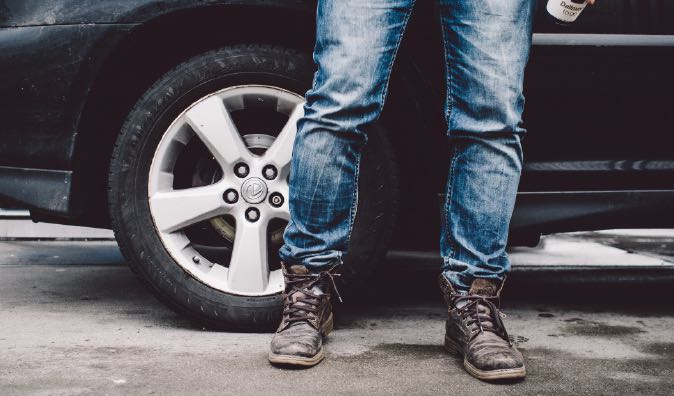 MOBILE DISTRIBUTOR CAP REPLACEMENT AT YOUR HOME OR OFFICE
If your vehicle has over 60,000 miles on it and you haven't replaced your spark plug wires, distributor cap and rotor, you may experience a variety of drivability problems that are often difficult and very costly to diagnose and repair. Like all moving parts, distributor caps and rotors eventually wear out from a combination of heat, vibration, extreme voltage, cracking and carbon deposits and need to be replaced. These factors cause the plastic in the cap to break down over time and the internal plug wire contacts to oxidize and deteriorate from spark arcing. Hard starting, engine missing, stalling, backfiring, and pinging are all signs that your car distributor cap may have called it quits. Call Wrench today to schedule a distributor cap replacement.
WHAT IS DISTRIBUTOR CAP REPLACEMENT?
A distributor cap is one of the easiest parts to replace on your vehicle. The distributor cap is found on vehicles that are older. The distributor is part of the ignition system. It takes the electrical charge when you turn the ignition switch and then routes it to the spark plugs in the correct firing order. The distributor cap is a device that covers the wires and other components that make up the distributor.
HOW IS DISTRIBUTOR CAP REPLACEMENT DONE?
Disconnect the negative battery cable.
Locate the cap, with help from the vehicle owner's manual or a repair manual, if needed.
Loosen the distributor cap and lift the cap straight up to clear the rotor.
Position the old and new caps next to each other, lining them up so their positions match one another exactly.
Lift the old rotor off and install the new one making sure it is aligned the same way the old one was.
After the wires have been installed in the new cap, place the cap on the distributor and rotate it until the alignment tab allows the cap to drop into place.
Reconnect the cap back to the distributor, and reconnect the short plug wire back to the ignition coil.
Double-check all wire connections.
RECOMMENDATIONS
The changing the distributor cap, rotor, and spark plugs could make it longer, and were often recommended to be replaced at the 30,000-mile tune-up.
SYMPTOMS THAT INDICATE YOU NEED A DISTRIBUTOR CAP REPLACEMENT
Difficulty in starting
Stalling and backfire
Shaking
Difficulty turning over
Loud Noises
Contact Wrench to schedule a distributor cap replacement. You can trust us to drive to you to make sure your car runs smoothly for years.
---
---
---
---
Auto Repairs for Popular Vehicles