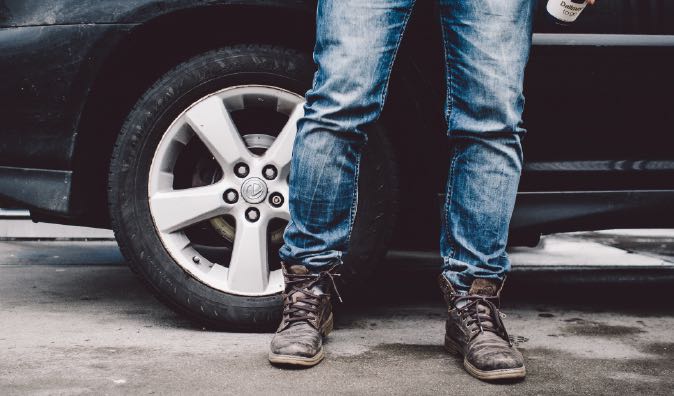 MOBILE DISTRIBUTOR REPLACEMENT AT YOUR HOME OR OFFICE
If a distributor is removed for testing and then re-installed, be sure that new o-rings are installed. Re-using old o-rings often results in oil leaks. If the distributor is replaced, and the spark plugs and spark plug wires have considerable mileage on them, the best results will be obtained by replacing those components at the same time the new distributor is installed. On the other hand, if you don't know what the issue is, we can investigate and do some diagnostics to get to the bottom of the issue. Our mobile mechanics will treat your vehicle as if it was theirs. You can rest assured that we stand behind the quality of our mechanics' work. Customer satisfaction is a top priority to Wrench and our mobile mechanics.
WHAT IS DISTRIBUTOR REPLACEMENT?
The ignition distributor is a crucial electrical component in your car's engine. The distributor carries out several functions. The first and foremost responsibility of the ignition distributor is to distribute the high voltage from the ignition coil to the appropriate cylinder. The voltage is distributed with help from the cap and rotor mechanism. The coil is attached to the rotor, which spins inside the cap. The rotor spins inside the distributor passing each contact for each corresponding cylinder. When the rotor spins past one of the contacts, it distributes an electrical pulse from the coil. The pulse continues down the spark plug wire to the spark plug of the respective cylinder. Some of these issues can be dangerous to both car and driver when ignored. This is why the mechanics at Wrench work on the side of caution when inspecting a car, while standing ready with a full-service distributor replacement service on wheels prepared to come to you and deal with the issue before your vehicle's distributor is too far gone.
HOW IS DISTRIBUTOR REPLACEMENT DONE?
The distributor can be specific to the car or truck you have. To replace it, you need to get the right one for your vehicle. Open the hood to your vehicle and locate the distributor cap. The distributor cap is mounted to the distributor by either screws or clips. Install the distributor cap.
RECOMMENDATIONS
According to most service manuals, replacing the distributor is recommended on most domestic and imports every 50,000 miles at a minimum.
SYMPTOMS THAT INDICATE YOU NEED A DISTRIBUTOR REPLACEMENT
Check engine light comes on
Engine misfires
Excessive or unusual engine noises
Car doesn't start
Contact us for a distributor replacement estimate with the most convenience possible at your preferred time and place.
---
---
---
---
Auto Repairs for Popular Vehicles