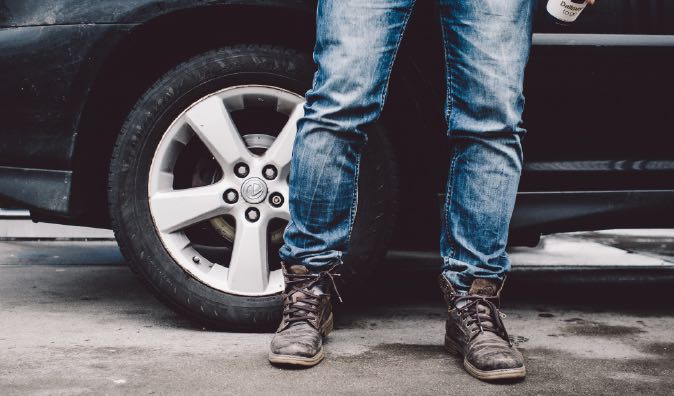 MOBILE DOOR LOCK REPLACEMENT AT YOUR HOME OR OFFICE
The car door lock replacement cost has many factors that create a rather wide range in price. It will depend on many different variables and is almost always tied to some sort of separate car lock replacement cost. With a variety of possible replacement parts that you may need and the different issues that may be responsible for the issue, one car door lock repair cost can be astronomically different from another. Call Wrench today to schedule a door lock replacement. You can trust our mechanics to come to you and make sure your vehicle safe with door lock.
WHAT IS DOOR LOCK REPLACEMENT?
A door lock is subjected to cold rain and wind as part of its everyday operation. Dirt and water can sneak into the lock causing the tumblers to corrode while the constant use of the lock wears on its internal parts. When this part fails the door can be jammed shut and unable to open or it will hinder the operation of the inner handle. The key tumbler like any other lock will wear due to the key being inserted causing the tumbler to stop working.
HOW IS DOOR LOCK REPLACEMENT DONE?
Remove door panel
Raise the window up
Remove the inner liner
Remove door handle control rod and lock control rod
Unbolt outer handle
Remove outer door handle and door lock
Install new door lock
Reinstall outer door handle and door panel
Test lock operation by locking and unlocking the doors via remote. They should operate easily and quietly.
RECOMMENDATIONS
It's not rare for the switches to die. If you notice that your vehicle is not locking and unlocking when you press the corresponding buttons, it's time to schedule an inspection for door lock.
SYMPTOMS THAT INDICATE YOU NEED A DOOR LOCK REPLACEMENT
There is a distinctive sign that your door lock is going bad. When you put the ignition key in the lock it will not turn the lock unless you jiggle the key which causes the tumblers to move slightly upward allowing the lock to work. This is a sign that one day you will not be able to wiggle the key because the wear will have overtaken the lock disabling its ability to open and close.
Our mechanics perform all services right in your driveway or office parking lot. Whether you're getting a routine quarterly visit or an emergency service, our experienced mechanics will give you the quality service you expect from Wrench.
---
---
---
---
Auto Repairs for Popular Vehicles