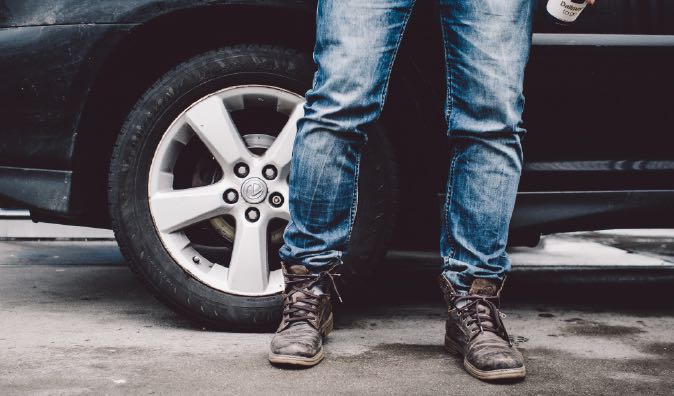 Mobile Drive Belt Replacement at Home or Office
Discovering that you need drive belt replacement at your home or office can be extremely frustrating. When this occurs, your car won't start. And if you're away from home, you may have to wait around for a tow truck or someone to drive you home. Instead, contact Wrench drive belt replacement Mobile Mechanics. Our professionals will happily come to your home or office within our service area. Wrench provides drive belt replacement auto repair estimates, and the price quoted before we begin is the price that you will pay.
What Is a Drive Belt Replacement?
A drive belt, which may also be known as a multi-vee or serpentine belt, helps ensure that the car's alternator, power steering, air conditioner, or water pump functions as it should. If the belt is worn, damaged, or has slipped off, it will need to be replaced or readjusted. Depending on the make and model of your car, drive belt replacement can be easy or complex. That's why if you're unsure, it's always best to consult with a professional mechanic to take care of the task for you.
Symptoms That Indicate You Need a Drive Belt Replacement
You may start to hear a loud squeaking noise from the engine when the drive belt needs to be replaced. As soon as you notice this problem, you should have your car checked out. This could just be a small issue, such as water on the belt due to a heavy rain storm. But if the sound is due to spilled motor oil or a leak, you have a much bigger problem.
If your belt is worn due to years of use, you'll start to notice issues such as your engine not turning over or your car dying while you're sitting at a traffic light. A quick inspection of your belt will let you know that you're experiencing drive belt wear. Although it's possible to continue driving your car with minor belt wear present, it's not always safe. You should have the part replaced as soon as possible.
Can I Do It Myself?
It may seem like a simple task. However, if you don't have the knowledge or experience necessary to repair a drive belt, you'll need to get in touch with a mechanic to do it for you.
When you call regular mechanics, you'll usually have to wait for your car to be repaired on their schedule. You may have to take a day or two off from work or catch a ride with a fellow employee. However, when you get in touch with Wrench, you can enjoy the convenience of a mechanic who will work around your schedule. We're the drive belt replacement mobile mechanics on which you can depend.
Don't risk being stuck on the side of the road or missing a day of work due to a malfunctioning drive belt. Give Wrench Mobile Mechanics a call today. We'll help you make an appointment for a drive belt replacement that works around your schedule. We'll happily answer any questions you may have and provide you with drive belt replacement auto repair estimates. Call us today for more details.
---
---
---
---
Auto Repairs for Popular Vehicles