Drive Belt Tensioner Replacement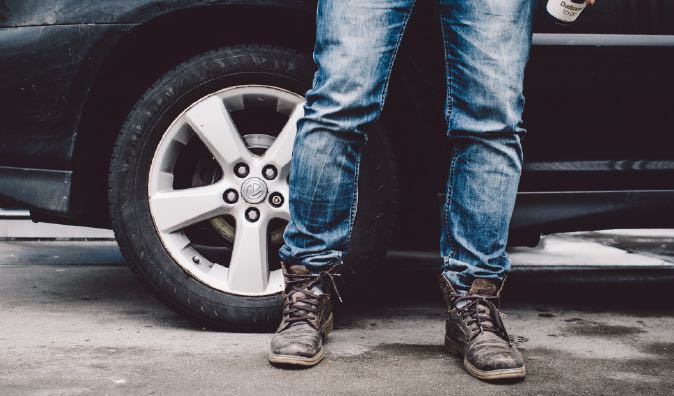 Mobile Drive Belt Tensioner Replacement at Home or Office
When you require mobile drive belt tensioner replacement at your home or office, it's better to act sooner than later. Some indications that a drive belt tensioner might be ailing is a squeaking or grinding sound that can be heard, especially upon starting up your engine. This can eventually impact the operation of the AC compressor, water pump and alternator, even leaving your car disabled. It provides some peace of mind to know that Wrench's mobile mechanics can come to you, whether it be at home or office. We make appointments at your convenience so Wrench can provide quick auto repair estimates for your drive belt tensioner replacement.
When you hear any unfamiliar sound under your vehicle's hood, it's better to address it before it's too late and you find yourself disabled. What makes Wrench your go-to mechanic for quick diagnostics and service, is that you don't need to "go to" anybody. The benefit of Wrench is that we "come–to" your home or office. Book an appointment that best fits into your schedule, and we'll fix your drive belt tensioner to put an end to any grinding and squealing.
What is a Drive Belt Tensioner Replacement?
A drive belt tensioner is essentially a pulley that is either mounted on a spring or an adjustable pivot mount. A variance in the tension is what causes your belt to slip or fray, and if left un-serviced for too long, it might even snap. A belt that's in a distressed state is often an indication of a problem with the drive belt tensioner mechanism. Often the issue is related to the pulley, but the bearing can also be worn. Your drive belt tensioner will generally need to be replaced along with the serpentine belt.
How is a Drive Belt Tensioner Done?
It is highly recommended that a professional, such as a Wrench mobile mechanic perform the drive belt tensioner replacement on your car. The tensioner is made up of four main parts, which include the base, which supports an arm, a tension spring, and a pulley that is used to drive a serpentine belt. This belt is what's essential to many vital vehicle functions. If you hear a squeaking or grinding sound, especially when starting your vehicle, it may be time for a drive belt tensioner replacement. The average cost for the replacement is between $125 and $380.
Nobody wants to drive around for any length of time with a ticking time bomb. If you hear a squeaking, squealing or grinding sound under your hood when starting your car, call Wrench today. Make an appointment to get that drive belt tensioner replaced by our team of mobile car repair experts. Repair that tension in your car, while relieving some needless tension from yourself!
---
---
---
---
Auto Repairs for Popular Vehicles