Car Safety Emissions Inspection and Repair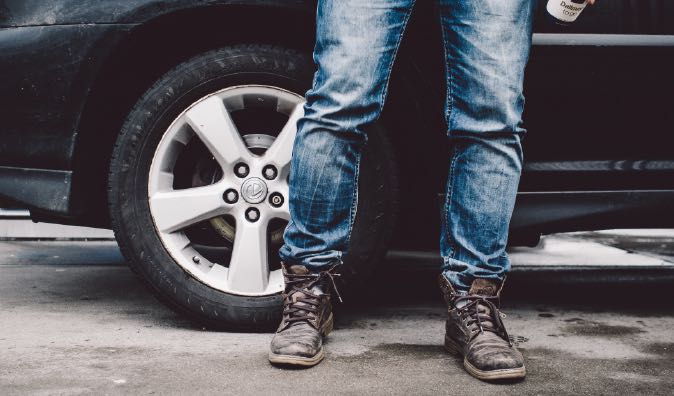 Mobile car emissions inspection and repair at home or office
When you need mobile car emissions inspection and repair at your home or office, it certainly cannot wait until later. Your car's emissions system not only allows your engine to function properly, but also protects you from the noxious gases emitted by components in your vehicle, such as the engine exhaust, carburetor, and fuel tank. The most common cause of these fumes and noises is your ERG valve, oxygen sensor or catalytic converter needing repairs. When your emissions system is failing however, the least of your worries will be its noisiness; your automobile will have poor performance, bad fuel economy, and put you and your passengers' health at risk . To top it off, a vehicle with a failing exhaust system will not pass the emissions inspection test and be illegal to drive until the problem is rectified. Thankfully, Wrench's mobile emission inspection mechanics are the ones for you. We offer our customers emissions inspection repair auto repair estimates and quality service at your location. Whether you are at home doing research or at the office working on papers, we will come to you and fix your problem at your convenience. Make us your emissions failure repair mobile mechanic.
Symptoms That Indicate You Need a Safety Emissions Inspection
Most road-going vehicles have an exhaust gas recirculation valve that is responsible for pushing the car's emissions back into the vehicle's intake in order to reduce cylinder temperature and the release of toxic gases; It is one of the main components responsible for the flow and circulation of your automobile's emissions. When the EGR needs repair, it will produce a few noticeable signs:
1. Your car will have a rough idle
2. Your engine's performance will be reduced
3. Your check engine light will come on
Safety: Can I Drive Without Doing Emissions Failure Repair?
Though your vehicle may still drive, it will not do so properly. Driving with a malfunctioning exhaust system, oxygen sensor or catalytic converter in need of repair is not only against the law in most states, it is also bad for your engine, your pocket, and overall, your health. We know you have better things to do with your busy schedule than bring your car to the shop. Our skilled emission repair technicians We will come to you, allowing you to spend your time on more important issues.
Can't I Do it Myself?
Because of the specialized equipment involved in emissions inspection and repair, you cannot rectify the problem yourself unless you are a professional. At Wrench, all of our mechanics have passed background checks, have years of experience, and are ready to service your vehicle at your convenience. They have as much consideration for your car as you do and have done moible emission repair work on a variety of makes and models.
Do not let your broken emissions system put you at a disadvantage. Give us a call or go to our website and get your emissions failure repair quote. You will not only be satisfied with our work, your vehicle will, too.
---
---
---
---
Auto Repairs for Popular Vehicles