Energy Absorber Replacement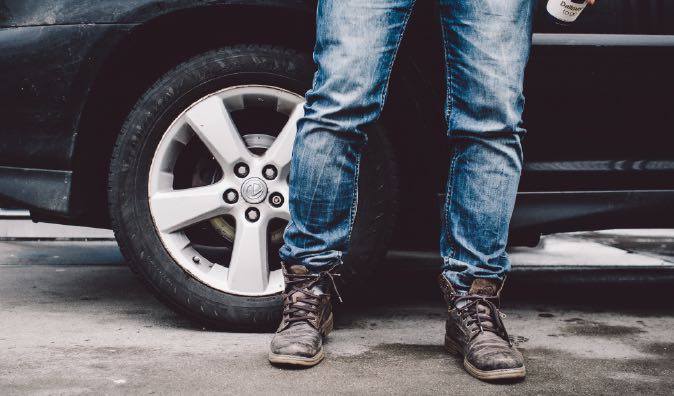 MOBILE ENERGY ABSORBER REPLACEMENT AT YOUR HOME OR OFFICE
One of the most effective of the new accident protection technologies is energy absorbers that are attached to the bumpers. Found on the bumpers of most modern automobiles, this technology is designed to absorb the energy from minor collisions by collapsing or being crushed. This reduces the physical damage that is done to the vehicle and reduces the chances the vehicle's occupants will be seriously hurt. Typically, the energy absorbers must be replaced any time the vehicle gets in a collision where the front or back bumper is hit. Fortunately, Wrench mobile mechanics can quickly and easily get the energy absorbers you need for bumpers.
WHAT IS ENERGY ABSORBER REPLACEMENT?
Automobiles today are safer than ever before. The vehicles are designed to protect the occupants during any kind of collision using things like crumple zones, crush boxes, and bumper energy absorbers. These technologically advanced automotive parts like bumper energy absorber, are designed to dissipate the force of the impact and lower the risk of people in the vehicle getting seriously hurt. This has been a welcome change for people who like to drive around in their cars taking in the exciting sights and sounds and just enjoying themselves. Knowing your car will protect you in case of an accident makes driving around more fun.
HOW IS ENERGY ABSORBER REPLACEMENT DONE?
Remove the bumper cover from vehicle. To do this, use a door trim panel tool to loosen and remove all the clips that are holding the bumper cover onto the vehicle.
Remove the energy absorber by pulling on the center of the energy absorber.
Reinstall the new energy absorber the same way you removed the old one.
Reinstall the bumper cover in the reverse order that you removed it. You may need to replace clips that have been damaged.
RECOMMENDATIONS
Energy absorber replacement can be done before signs of replacement appear as a periodic preventive measure to protect your investment.
SYMPTOMS THAT INDICATE YOU NEED AN ENERGY ABSORBER REPLACEMENT
Brakes take more time to stop the car
Cracked bushing at attachment points
Swerving or nose diving while braking
Vibrations while driving
Book an appointment with one of our energy absorber replacement mobile mechanics via phone call or our online form today!
---
---
---
---
Auto Repairs for Popular Vehicles