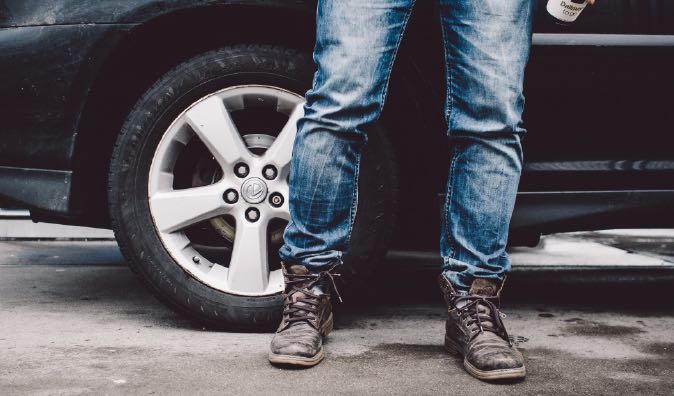 Mobile Engine Mount Replacement at Home or Office
With a minimum amount of hassle and a maximum of convenience, you can secure your engine with mobile engine mount replacement at your home or office. Wrench Mobile Mechanics will come to you and perform this heavy-duty repair while you take care of business. You'll find that our quick auto repair estimates and convenient Mobile Mechanic service make it easy to get urgent repairs like this done without disrupting your life.
What Is a Engine Mount Replacement?
Resilient rubber parts are used to hold your engine and transmission in place and dampen vibration and movement. The mounts may occasionally become worn or damaged. Replacing them protects your car and addresses symptoms that may significantly affect your ride comfort.
How Is a Engine Mount Replacement Done?
The engine is raised for access to the mount, and a new part is fitted. If the metal mounting point is damaged, additional repairs to correct the bracket are performed. In some vehicles, engine hoses and other parts may need to be removed during the process and replaced with new items afterward.
Recommendations
Engine mounts are not normally checked with routine maintenance and repairs. If your car exhibits symptoms that might be related to the engine mounts, arrange a diagnostic visit to determine if an engine mount replacement is recommended.
Symptoms That Indicate You Need an Engine Mount Replacement
Increased engine vibration and noise is common when engine mounts are worn out or defective. The engine may move up to several inches when the accelerator is depressed, and the motion of the engine can cause transmission-related issues as well.
Importance
Engine mounts affect the comfort of your ride, but they also keep your car's engine and transmission in place even when significant power is being applied to the drivetrain, which prevents damage and possible malfunction.
Average Cost
An inexpensive engine mount part and a fairly straightforward repair can cost as little as around $200. Liquid filled mounts cost more than traditional rubber mounts. Depending on the vehicle design, parts or labor costs can be significant; an engine mount replacement can cost over $1,000.
Can I Do It Myself?
Without expensive tools, such as an engine lift or jack, and the ability to repair steel engine mount brackets and replace hoses and other parts affected by lifting the engine for access, a do-it-yourself engine mount project can be difficult.
Safety: Can I Drive Without Doing an Engine Mount Replacement?
Carefully driving the car to a convenient repair location at your home or office is about all the driving you should do with a damaged engine mount. Misaligned engine and transmission due to engine mount problems can cause significant damage. Additional vibration from loose or broken mounts can also create an uncomfortable ride.
Contact Wrench today to get a repair quote for your engine mount replacement by one of our skilled Mobile Mechanics.
---
---
---
---
Auto Repairs for Popular Vehicles