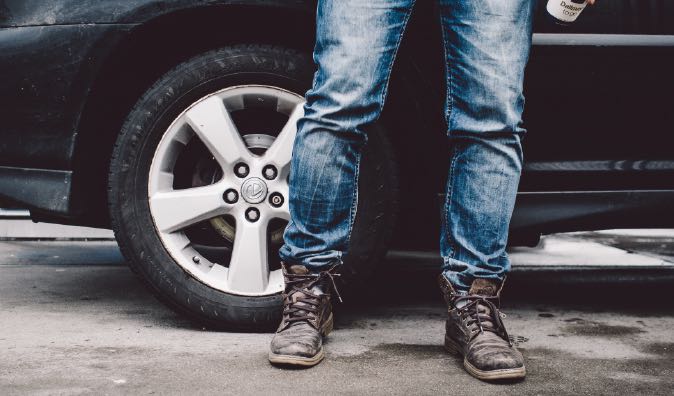 MOBILE ENGINE TUNE UP AT YOUR HOME OR OFFICE
If regular maintenance and inspection isn't performed on your engine, your vehicle may not be operating as reliably or efficiently as it should. A well-tuned engine operates at maximum performance levels. During a tune-up, engine parts that affect performance are checked and replaced. Spark plugs create an electrical spark that ignites the gasoline and air mixture in your engine. They create and must be able to withstand a tremendous amount of voltage and heat. If your engine's spark plugs aren't working properly, your engine can stall and may not even start. Spark plug wires are also very important. They have to be able to transfer and withstand the voltage created by the spark plug. If they are old, they can burn out and cause a misfire.
WHAT IS ENGINE TUNE UP?
Most of today's cars and trucks have engines that are computer controlled, which has changed what a tune up encompasses. Many vehicle engines still have a single coil, others share a coil between two cylinders and some have a coil for each spark plug. Unless a failure occurs, the only thing to be replaced are spark plugs, ignition wires, fuel filters, PCV valves, and air filters. A majority of ignition functions are controlled and adjusted via a computer setting. Based on how the engine is performing, it is still prudent to test cylinder compression when the plugs are removed. If you are unsure of the damage to your vehicle, Wrench offers a diagnostic service that can assess the issue and offer auto repair estimates.
HOW IS ENGINE TUNE UP DONE?
We replace spark plugs and wires! The spark plugs are a vital part in the engine combustion process and ignites the fuel. When one or more spark plugs becomes dirty, the engine will begin to misfire and you'll experience a definite decrease in fuel economy. We correct the timing. The proper timing is important to engine performance. Our mechanic scans the onboard diagnostic (OBD) system. We use a special scan tool to see if the computer is identifying any problems with the engine. We replace the fuel filter, PVC valve, and engine air filter. The combustion process requires the proper mixture of air and fuel for your engine to operate properly. Replacing these filters will allow for optimal performance.
RECOMMENDATIONS
A tune-up is usually recommended if a car starts running poorly, or when your spark plugs are due for replacement according to the maintenance schedule.
SYMPTOMS THAT INDICATE YOU NEED AN ENGINE TUNE UP
Running rough, especially when started
Poor gas mileage
Engine doesn't start as easily as before
Lack of power
Rough unstable idle, stalling
Occasional misfiring, especially in humid weather
Turn to Wrench for an engine tune up at your home or office. Contact us for an easy estimate, and protect your valuable engine.
---
---
---
---
Auto Repairs for Popular Vehicles