Exhaust System Replacement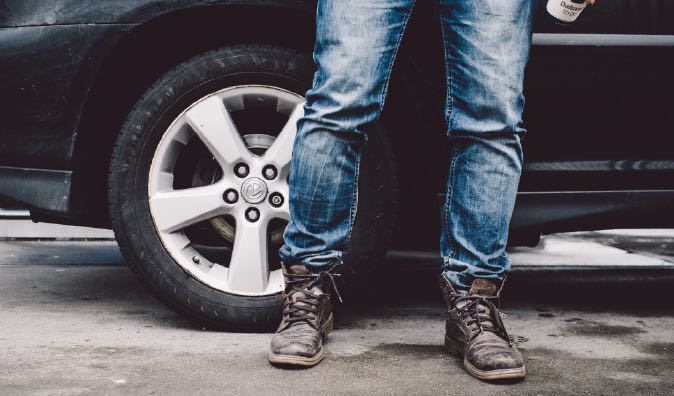 MOBILE EXHAUST SYSTEM REPLACEMENT AT YOUR HOME OR OFFICE
Your vehicle's exhaust system is made up of more than the muffler and tail pipe. It's actually a complex system of chambers and pipes that begin at the car engine and end with the tailpipe. The main function of the exhaust system is to control emissions. Without the exhaust system, you and your passengers would be at an increased risk from the harmful gases generated in the combustion process. The components of the exhaust system are also responsible for protecting the environment, quieting engine noise and making your car run efficiently.
WHAT IS EXHAUST SYSTEM REPLACEMENT?
The exhaust system ensures toxic fumes stay out of your car cabin and works to make your engine run correctly. It also helps give you the best possible fuel efficiency and cuts emissions that pollute the air. A louder sounding exhaust is the easiest symptom to identify, and Wrench mobile mechanic can easily point out where the leak exists when the car is on a lift.
HOW IS EXHAUST SYSTEM REPLACEMENT DONE?
Park car on a flat surface
Raise the car
Spray the hardware, remove muffler
Detach from the catalytic converter
Remove the rubber hangers and put on the new rubber hangers
Slip the new muffler on to the new rubber hangers
Put on the new gasket
Fasten the flange
Tighten the bolts
Double check the work
RECOMMENDATIONS
Wrench mobile mechanic recommends replacing exhaust system anywhere from two or three years.
SYMPTOMS THAT INDICATE YOU NEED AN EXHAUST SYSTEM REPLACEMENT
Smelling exhaust fumes
Engine vibrations
A decrease in fuel efficiency
Decreased fuel efficiency
Rattling at stop lights or stop signs
Wrench mechanics can make a big difference in your life. We take care of problems without forcing you to make an inconvenient trip to the repair shop or schedule a tow if the water pump fails. Contact us now and get a repair quote, schedule an exhaust system replacement appointment, and have your vehicle repaired while you live your life.
---
---
---
---
Auto Repairs for Popular Vehicles