Expansion Tank Replacement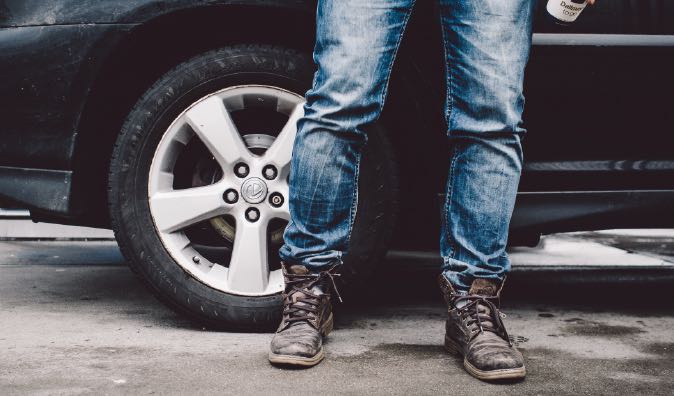 MOBILE EXPANSION TANK REPLACEMENT AT YOUR HOME OR OFFICE
The expansion tank is used to collect the expanding coolant from the coolant circuit. A damaged expansion tank - the tank used to conserve coolant - can cause leaks, and should be replaced at the first sign of wear. Browse our website for one that fits your car. We have a great choice at very good prices.
WHAT IS EXPANSION TANK REPLACEMENT?
The purpose of the expansion tank is to protect and store excess coolant. It is a reservoir that stores the overflow of coolant caused by expansion when the liquid has reached a high temperature; without an expansion tank this excess coolant would leak onto the road. Coolant is a liquid that circulates through the car's cooling system to stop the engine overheating. The expansion tank catches the inevitable overspill of this all-important fluid and recirculates it around the engine. The engine's cooling system works by heating the coolant in the radiator to its required operating temperature. When this temperature is reached the liquid expands and is forced out of the radiator through the radiator cap. This is where the expansion tank comes into play. It stores the excess coolant to ensure that the necessary fluid level remains within the system.
HOW IS EXPANSION TANK REPLACEMENT DONE?
The coolant is drained into a suitable container and the coolant recovery reservoir cap is removed. The old coolant recovery reservoir is disconnected from all of the hoses hoses and pulled free of the vehicle. The new coolant recovery reservoir is installed into the vehicle and secured. The coolant hoses are installed and secured using new clamps. The coolant is refilled and purged of air as per manufacturer recommendation. The vehicle coolant recovery reservoir is checked for leaks and proper operation.
RECOMMENDATIONS
Follow the recommendations of Wrench's mobile mechanics! The expansion tank is an important thing to replace, but the failure to replace it and the necessary associated parts can result in severe internal damage to your engine, which will be much more costly.
SYMPTOMS THAT INDICATE YOU NEED AN EXPANSION TANK REPLACEMENT
Engine overheats due to an airlock
Coolant leaking when engine is hot
Don't take the chance of your expansion tank causing severe, costly damage to your vehicle. Our team of mechanical experts will get the job done for you in a timely and professional manner. Don't let your end up stranded in the middle of nowhere. Call us today!
---
---
---
---
Auto Repairs for Popular Vehicles