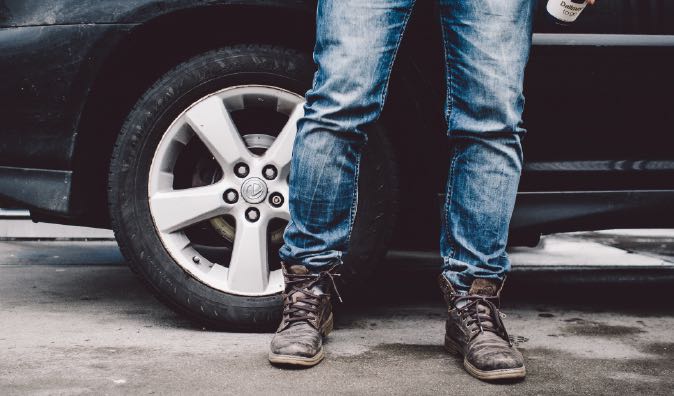 MOBILE FAN SHROUD REPLACEMENT AT YOUR HOME OR OFFICE
Your fan shroud is an important part of the vehicle's cooling system. When it is part of the original vehicle equipment, then you better keep it in place. If the engine is overheating, a fan shroud may help improve your radiators performance and keep the engine cooler. In the case of modified vehicles, a shroud may be necessary to avoid cooling issues from larger engines in addition to enhancing the customized look of the vehicle. If you are in need of a fan shroud, then Wrench mobile mechanic can certainly help you. Give our friendly staff a call and let us know if you need a fan shroud replacement.
WHAT IS FAN SHROUD REPLACEMENT?
At first glance, the cooling fan shroud appears to be purely a safety feature to prevent touching the fan blades when they are turning. While the fan shroud does perform a protective function, that isn't the only or primary purpose. The cooling fan runs to provide extra air flow through the radiator and air conditioning condenser, which removes heat from the engine coolant and the air conditioning refrigerant. Without the cooling fan shroud, air would disperse in all directions under the hood, which would operate less efficiently. With the cooling fan shroud removed, the engine cooling loses about half its effectiveness. If the cooling fan shroud is cracked, damaged or missing, it can contribute to your engine overheating and less efficient air conditioning system operation.
HOW IS FAN SHROUD REPLACEMENT DONE?
Choosing the right tools
Remove radiator fan
Remove the radiator
Run the engine and verify that the cooling fan is operating

RECOMMENDATIONS

If your cooling fan shroud is broken or missing, have it replaced earlier to optimize engine's cooling ability and your system's performance.

SYMPTOMS THAT INDICATE YOU NEED A FAN SHROUD REPLACEMENT
Fan shroud is cracked or broken
Knocking noise under the hood when the air conditioning is on or the fan is running
Wrench mobile mechanics bring their expertise and equipment directly to you and can complete fan shroud replacement service at your home or office location. You won't have to worry about waiting around or the costs and time involved in towing your vehicle. We'll come to you and service your vehicle the right way.
---
---
---
---
Auto Repairs for Popular Vehicles