Fleet Diagnostic Services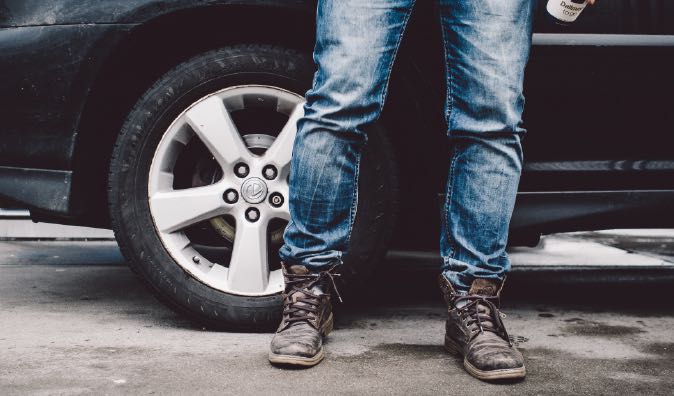 Mobile Diagnostic Services for Fleets
If you're looking for a convenient way to get your fleet serviced, book an appointment with our skilled automotive technicians at Wrench! We will save your company time, money, and stress by bringing our auto repair services right to your place of work or any other convenient location. Our mobile automotive technicians, otherwise known as mobile mechanics, are capable of fixing a wide variety of issues when it comes to your fleet. So if you are dealing with a broken down fleet vehicle, contact us and we will get your fleet back on the street in no time!
What is a Diagnostic Service?
We offer the best diagnostic services for fleets in the whole country! No matter what the problem is, our mobile mechanics will quickly identify the issue, and in most cases, fix it right on the spot! Vehicles are made up of many different systems, so it can be hard for you to identify what is wrong with your vehicle! By booking an appointment with Wrench, you can get qualified technicians at any location of your choice. Our mobile technicians will inspect your entire vehicle to identify the cause of the breakdown and will take note of any other maintenance or reparative things that need to be on your radar. As a fleet owner, you want to stay on top of your vehicle maintenance schedule to avoid costly repairs, so book an appointment with Wrench to get the peace of mind that your fleet is running at it's best.
Symptoms That Indicate Your Fleet Needs A Diagnostic Service
Since your fleet's vehicles are complex and require many working parts at all times, you may or may not notice the common signs or symptoms that a mechanic needs to check out your vehicle. Some symptoms of a malfunctioning vehicle are dangerous and require immediate attention, so you should contact Wrench as soon as you notice something strange. Listed below are some of the most common signs that you need to get your fleet checked out by our mobile automotive technicians today!
Car won't start
Dashboard lights turn on
You notice strange sounds or smells coming from the vehicle
Smoke comes out from under the hood
Leaking fluids
The vehicle takes longer than normal to start
The brakes require more pressure to stop the vehicle
Vibrating of the brakes or steering wheel
Reduced gas mileage
And more
How To Schedule A Fleet Diagnostic Appointment with Wrench
If you notice your fleet vehicles aren't working properly, then it's time to book a diagnostic appointment with Wrench. To book your appointment with our mobile automotive technicians, visit our website at wrench.com/fleet and call the number at the top of the screen. You will be connected with one of our friendly fleet representatives and we will get your fleet on our schedule. Be prepared to give us a little information about your fleet such as the make, model, and year of the vehicles as well as the total number of vehicles that need to be serviced. Once we know the size of your fleet, you will be able to choose a date, time, and specific location that works best for your company. Many fleet owners request our services at their place of business, but we can also repair your vehicles elsewhere. After that, we will confirm your appointment and send our mobile automotive technicians your way. With Wrench, you can turn auto repair or maintenance services into more efficient processes. Book your diagnostic appointment with us today!
---
---
---
---
Auto Repairs for Popular Vehicles