Fleet Transmission Fluid Change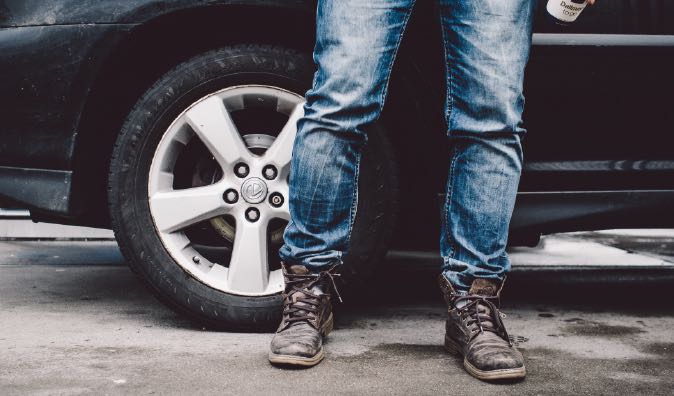 Mobile Transmission Fluid Change for Fleets
For fleet owners looking to book a transmission fluid change appointment for their vehicles, Wrench's mobile automotive technicians are the most convenient and efficient option for you! Our technicians bring all of the parts and equipment for the transmission fluid change appointment right to your workplace or any other convenient location. This allows you to save your time, money, and energy on things that will actually help your business. Why go to a shop when Wrench can bring the shop to you?
What is A Transmission Fluid Change?
The transmission fluid in your vehicle is very important because it lubricates the internal working parts inside the vehicle's gearbox. You will need to stay on top of your transmission fluid and change it when necessary so that it fully lubricates the bearings and other metal parts. If the transmission oil gets dirty, it won't work efficiently, causing damage to your vehicle. For Wrench's transmission fluid change appointments, our mobile automotive technician will come to you location and examine your transmission fluid. If the transmission fluid is low or needs to be changed, our technician will take care of it all for you so you can get peace of mind knowing your fleet is in good condition.
Symptoms That Indicate Your Fleet Needs A Transmission Fluid Change
We recommend that you get your fleet's transmission fluid changed every 50,000 miles to ensure that it is doing it's job to the fullest extent. Depending on the make and model of your fleet, your manufacturer may have different guidelines for when you need to get your oil changed. You should follow you manufacturers recommendations, but it never hurts to have our technicians take a look at your transmission fluid whenever you receive a routine vehicle maintenance check up. However, if you wait too long, you might notice some signs that you need to get your fleet's transmission fluid changed by Wrench's mobile automotive techiciancs as soon as possible. Listed below are a few of the signs that you need to get your transmission fluid looked at by our mobile technicians. The transmission fluid could be too dirty or you might just be low on transmission fluid in general. Either way this is a job for one of our skilled technicians, so book an appointment with us if you notice any of the following signs.
Burning smell
Roaring sound
Chattering
Difficulty shifting
Dark brown or green color
Puddles of fluid under the vehicle
Dashboard light indicates an overheated transmission
Slipping gears
How To Schedule A Fleet Transmission Fluid Change Appointment with Wrench
To schedule a fleet transmission fluid change appointment with us, all you need to do is visit our fleet homepage at wrench.com/fleet. You will be able to request an appointment through our website, but you can also give us a call at the number listed at the top of the screen and we will connect you with one of our fleet representatives. When you book your appointment, you should have some basic information ready such as the year, make, and model of your vehicles as well as the total number of vehicles that need a transmission fluid change service. Once we have all the information we need, you will be able to choose a date, time, and location that works best for you and your business. Many fleet owners prefer to have our mobile automotive technicians come directly to their place of work so they can spend their time working in an office. No matter what you decide, our mobile techiciancs are here to help you! In just a few hours, you could get your fleet fully functional and back on the road, so skip the shop and book an appointment with Wrench today!
---
---
---
---
Auto Repairs for Popular Vehicles