Fog Light Assembly Replacement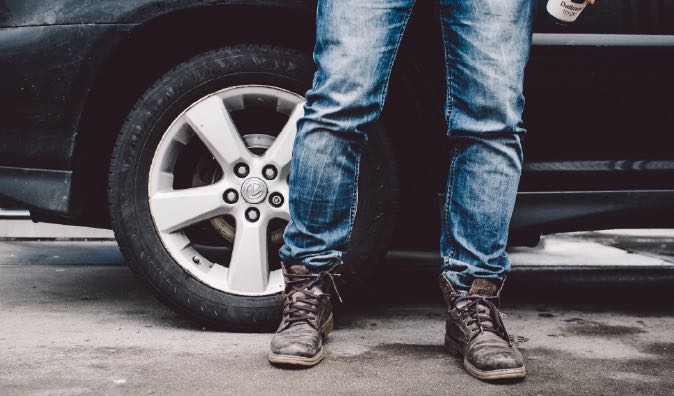 MOBILE FOG LIGHT ASSEMBLY REPLACEMENT AT YOUR HOME OR OFFICE
The problem with headlights when passing through fog or rain is that the light that they produce can be reflected back to your eyes. In such instances, you will need a fog light to cut through the snow, rain, or fog. However, if the fog is too thick, the light coming from the fog light may also be reflected back to you. During these times, it is better to pull over to the side of the road for a while until road visibility gets better. Call Wrench today. We'll book an appointment for one of our fog light assembly replacement mobile mechanics to come down and give you a fog light assembly replacement auto repair estimate at your home or office.
WHAT IS FOG LIGHT ASSEMBLY REPLACEMENT?
Fog lights are usually found under an automobile's headlights. You can normally see them mounted in the front bumper and aimed low. These lights typically come in the shape of a bar, but some of them are round. You can get them in yellow or white. Some fog lights even have both yellow and white in the same lens. Fog lights are used to provide better visibility while driving through fog. But, you can also use it when going through places where rain, snow, or dust may be giving you a hard time moving forward with confidence.
HOW IS FOG LIGHT ASSEMBLY REPLACEMENT DONE?
Closely check your existing fog light assembly.
Remove the wiring harness from the fog light assembly.
Take out the mounting screws of your old fog light assembly.
Take out the fog light assembly from your automobile.
Get your new fog light and install it on your vehicle using the mounting screws that you removed earlier.
Tighten the mounting screws just enough to keep your new fog light assembly securely installed.
Get the wiring harness connected to your new fog light assembly.
Switch the fog lights on to see if they are working properly.
RECOMMENDATIONS
We recommend to hire professional for fog light assembly replacement. Call us today to schedule an appointment or check out our website to learn more about our fog light assembly services.
SYMPTOMS THAT INDICATE YOU NEED A FOG LIGHT ASSEMBLY REPLACEMENT
Fog lights do not turn on
Fog lights are dim or flickering
To schedule an appointment at a time convenient for you, call us or visit our website today.
---
---
---
---
Auto Repairs for Popular Vehicles