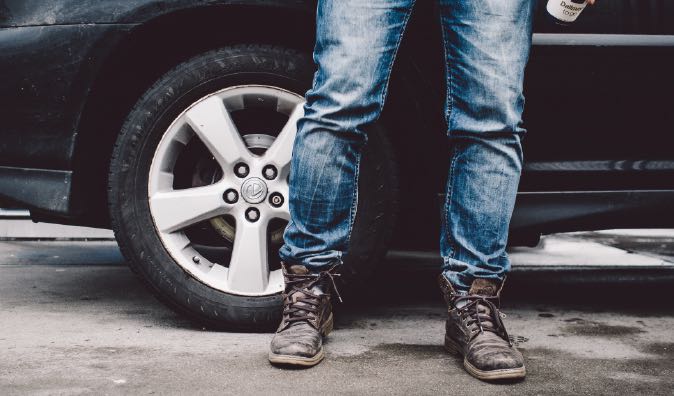 Mobile Heater Core Replacement at Home or Office
Heater core replacement is one of those important services you have to do if the windshield fogs when the defroster is running. Another visible sign of trouble is damp carpeting, usually on the passenger side of the vehicle near where the heater core is located. When working properly, the heater core sends heat to the cabin. When it leaks, it must be replaced! Getting the job done ranges from easy to difficult, depending on the core's location inside your car. Your time is valuable to us, so when you need prompt and reliable heater core replacement service, book a Wrench mobile mechanic for your convenience. We'll send you a quote when you know what work needs to be done, and if you aren't sure what you need, we'll come to you to perform diagnostic tests when you book a mobile mechanic.
What is Heater Core Replacement?
A heater core is a small radiator that receives hot coolant from the top of your engine. You engine's water pump circulates coolant from the main radiator into the engine and forces a portion of that hot coolant into the heater core. The hot coolant flows through the heater core and returns to the water pump through a second heater hose. With your blower fan operating, the heater core can add 85° to 100° above outside temperatures, giving you're a maximum cabin temperature of up to 90°F.
How is Heater Core Replacement Done?
Disconnect the vehicle battery and remove the steering wheel.
Remove all outer doors and casings from the kick panels, fuse box, and speakers.
Remove any gauges, radio, speakers, glove box, and any other accessories.
Detach your air conditioner control panel.
Unbolt and carefully remove the car dashboard.
Identify and disconnect the 2 heater hoses.
Shift air ducts and other components away from the casing/housing of the heater.
Finally remove the heater core from its casing/housing.
Remove any fasteners or screws to gain free access to the heater core itself. Take the old heater core out and simply insert and fasten the replacement.
Recommendations
Besides not functioning in the way intended, a leaking heater core creates a mess. The liquid is coolant, also known as antifreeze, and it can damage your car. Antifreeze is also toxic and if somehow ingested, it can make a person very ill. Ethylene glycol, methanol and propylene glycol are among the main ingredients present and may lead to serious symptoms if not immediately treated.
Symptoms That Indicate You Need A Heater Core Replacement
Little or no heat inside car
Coolant level is dropping, or your engine is running hot.
You see signs of a coolant leak under the dashboard
Windows fog up
The heater core may not be critical to the function and running of your car while on the road. However, it has a vital role when it comes to making your driving experience comfortable. Take your time, find, and engage with Wrench's mobile mechanic with experience in heater core replacement and let them deal with the issue.
---
---
---
---
Auto Repairs for Popular Vehicles