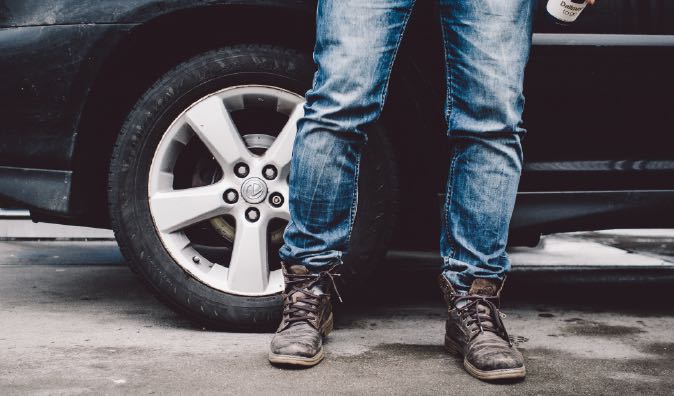 Mobile Hood Strut Replacement at Home or Office
Hood lift supports need replacing over time. As they wear and age, you will notice needing to use more effort to lift the hood or having to hold it there or use a prop rod to keep the hood up. Over years of use, and thousands of miles of vibration, the internal parts of a hood strut can start to wear out. Even the smallest leak in a seal will cause the gas to leak out, resulting in a loss of pressure, and the strut will be unable to support the hood. Rather than disassembling the strut, it is better to replace it with another, as they are replaceable service items. Book an appointment with Wrench today and we will get your hood strut replaced before you know it!
What is Hood Strut Replacement?
The hood support struts hold up the hood of your vehicle. This allows you to access the engine compartment without holding the hood up by hand or with a prop rod. Failed hood struts can be both dangerous and annoying as they could allow the hood to fall on your head. Call us and we'll give you an honest hood strut replacement quote.
How is Hood Strut Replacement Done?
Open the hood.
If the hood side of the strut has a retaining clip, pry it off with a flat-head screwdriver. Some designs are easier to pull with needle nose pliers.
The strut should be free of the hood at this point, but if it is excessively dirty, it might need an additional pull to pop free.
Use a ratchet and the appropriate bit to remove the bolts securing the strut to the fender.
Starting with the fender connection, slide the new strut into place.
The hood strut should be fully extended. Lower the hood slightly to line up the ball joint on the hood fitting and snap the strut into place. Add retaining clip.
Now that you have proper strut alignment, tighten the bolts on the fender side.
Repeat for the other side of the hood, then verify proper operation with one or two test lifts.
Recommendations
Have your struts checked regularly during seasonal maintenance. You may have gotten used to poor performance, but your hood strut replacement mobile mechanic can let you know if your vehicle can do much better.
Symptoms That Indicate You Need A Hood Strut Replacement
Hood suddenly closes on its own
Hood does not stay up at all
Hood slowly closes on its own
Wrench's hood strut replacement mobile mechanics can get your vehicle back to its prime condition while you continue on with your routine. So book an appointment with us today for more alike replacement services and you'll be back on the road before you know it.
---
---
---
---
Auto Repairs for Popular Vehicles