HVAC Blower Motor Replacement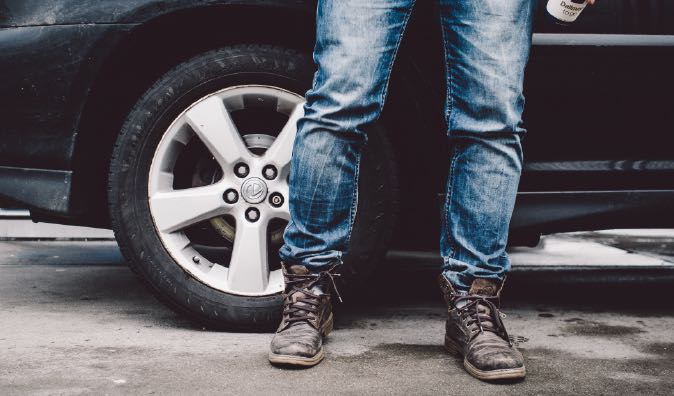 Mobile HVAC Blower Motor Replacement at Home or Office
Count on Wrench Mobile HVAC blower motor replacement service at your home or office. If your vehicle's air conditioning and heating system isn't working properly, your vehicle may need an HVAC blower motor replacement in your home or office. Wrench's mobile mechanics come to you for mobile HVAC blower motor replacement and do the work at the fair price provided and agreed upon when you book the service.
What is an HVAC Blower Motor Replacement
A Wrench mobile mechanic will test your HVAC blower motor resistor to ensure there isn't a faulty resistor or unresponsive connector, instead of an entirely broken down HVAC blower motor. They will remove the broken part and replace it with a fully functioning HVAC blower motor. In some cases, the dashboard must be removed to locate the broken HVAC blower motor. Once this has been done, the older unit is removed and replaced with the new part. Your Wrench mobile mechanic will then return the dashboard to its location.
Recommendations
Air flow is important to the comfort of the driver and passengers, but it's also important to regulating the heat of the inner components. The electric system and HVAC blower motor resistor will need to be checked prior to investing in a new blower motor. Some vehicles are more prone to overheating when the HVAC blower motor has stopped working and should be repaired by a quality mobile mechanic from Wrench.
Symptoms that you need an HVAC Blower Motor Replacement
If your vehicle heater is stuck on one setting or doesn't run at all, it is an indicator that your HVAC blower motor needs a replacement. There may be the smell of burning, noise from your heating and air conditioning systems or the car may overheat. If your heater only runs after you have hit a bump in the road, it may be time to replace your HVAC blower motor.
Importance
It is important to replace your HVAC blower motor before the overheating begins to effect other electrical systems in your vehicle. Insuring the connectors haven't melted is key to keeping your car running smoothly. Air flow is crucial to the longevity of your vehicle.
Average Cost
The average cost for replacing an HVAC blower motor depends on where you are located in the United States and the extent of damage to other systems in your car. The average replacement cost for an HVAC Blower Motor ranges from $100 to $500.
Can I do it Myself?
While replacing an HVAC blower motor is an easier repair for many types of cars, these electrical systems can be tricky and very, very hot. It is best to have a Wrench mobile mechanic replace your HVAC blower motor to avoid any unnecessary issues with the electrical system of your car.
Safety: Can I Drive Without a HVAC Blower Motor Replacement
The heating and cooling systems of your vehicle are vital to the comfort and safety of you and your passengers. The HVAC blower motor also lets air cool the engine and other important processes that run your vehicle. You may be able to drive without an HVAC blower motor replacement, but it's not wise to put it off, as it can lead to further damage.
---
---
---
---
Auto Repairs for Popular Vehicles