Idle Control Valve Replacement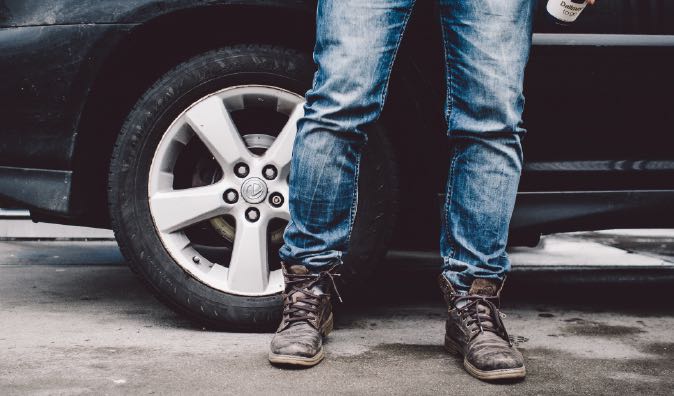 Mobile Idle Control Valve Replacement at Home or Office
When the engine is running but the vehicle is not moving, this means the engine is idle. During this time, the number of revolutions per minute inside the engine will change. The idle air control valve is responsible for managing the engine idle speed. The valve is a major management component of the engine which will either decrease or increase the number of revolutions per minute, depending on what the current operating conditions call for. The valve is connected to the throttle body next to the intake manifold. The engine control unit is what manages the function of the valve. Based on the information it receives like engine load and temperature, it will change the speed of the idle accordingly. Don't let your idle control valve problems get you stranded or cost you more money. Contact Wrench to have your idle control valve replaced by an experienced mobile mechanic who will come to you. That way, you can get back on the road and drive with confidence that your car won't let you down.
What is Idle Control Valve Replacement?
Bolted to the throttle body lower housing at the back of a fuel-injected vehicle's engine, the idle control valve increases the engine's idle speed. During its idling, the engine produces just enough power to keep it and other auxiliary auto parts running. When your vehicle's computer senses that the engine's going to need more power to run smoothly during its idle status, the computer opens the idle control valve. The idle control valve then ups the engine's idle speed by allowing air to bypass the throttle plate. So when your vehicle's engine stalls when you kick your vehicle into idle mode, have a look at the idle control valve. When a replacement is due, you can get your next idle control valve wherever you want with Wrench mobile mechanic.
How is Idle Control Valve Replacement Done?
Locate the idle control valve in your car
Disconnect the valve
Clean the seal surface
Install the new idle control valve (ICV)
To check if the installation was successful, conduct a test drive, but don't forget to erase the codes and commands on the scan tool first. Happy idling!
Recommendations
Seeing as your idle control valve are such a vital component of your vehicle, it's important to keep them well maintained. Your owner's manual should have a recommendation as to how often your idle control valve should be replaced.
Symptoms That Indicate You Need An Idle Control Valve Replacement
Intermittent idle speed
Engine stalling
Check engine warning light
Load causes stalling
Give Wrench a call and schedule an appointment at your home or office with one of our Idle Control Valve replacement mobile mechanics.
---
---
---
---
Auto Repairs for Popular Vehicles