Ignition Lock Cylinder Replacement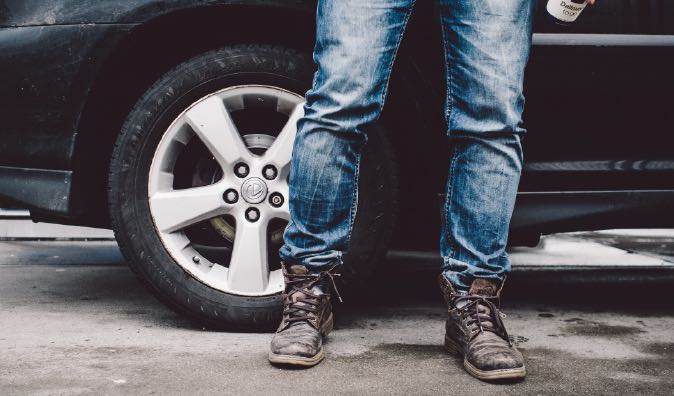 Mobile Ignition Lock Cylinder Replacement at Home or Office
When your car is stuck because of a problem with the ignition lock, especially damage from theft or theft attempt, mobile ignition lock cylinder replacement at home or office can help get you driving again. Wrench ignition lock cylinder replacement mobile mechanics come to you, providing repair and maintenance services at home or office locations. The Wrench website makes getting ignition lock cylinder replacement auto repair estimates quick and easy, so you can spend less time on car issues, and more on life. With no need to drop your car off or have it towed to the shop, your time becomes your own again.
What is a Ignition Lock Cylinder Replacement?
An ignition lock controls engine starting and operation and also controls accessory power to the radio and other features. It's an important security control to prevent unauthorized drivers from using the car, and it includes a key mechanism, steering wheel lock, and often an electronic key lock. The ignition lock cylinder fits the key and allows the lock to turn and operate the car, and replacing it can solve key-related problems.
How is a Ignition Lock Cylinder Replacement done?
In many vehicles (exceptions include some Saab models) the ignition switch assembly is accessed by partially disassembling the steering column and replacing the cylinder. Manufacturers vary widely in the specifics of this operation. Modern electronic systems require additional work to accommodate keys that contain a computer chip.
Recommendations
Have a Wrench mobile mechanic perform a ignition lock cylinder replacement before the key doesn't work at all. It's often easier to remove the lock when the key can be inserted as part of the repair.
Symptoms that indicate you need a Ignition Lock Cylinder Replacement
Difficulty starting your car, especially if the key doesn't turn easily, can be a sign that the ignition lock cylinder is worn or damaged and needs replacement.
Average cost
Overall costs for a ignition lock cylinder replacement for standard lock systems can range from about $300 to $450 or more. Electronic key systems are likely to cost more.
Can I do it myself?
In some cases, skilled do-it-yourselfers can access and replace the ignition lock cylinder. There are many exceptions, including non-removable cylinders that require a different repair procedure and electronic key systems that require manufacturer assistance.
Safety: Can I drive without doing Ignition Lock Cylinder Replacement?
Ignition lock assemblies not only affect the ability to start and run the car, but they usually lock the steering wheel in place. A defective ignition lock can disrupt the car's safe drivability by interrupting engine operation or by interfering with steering. In both cases, it needs to be replaced for safe driving.
Don't drive with an ignition lock that "sort of" works, waiting for a worst-case repair at an inconvenient time and place. Contact us for a repair estimate and convenient home or office repair.
---
---
---
---
Auto Repairs for Popular Vehicles