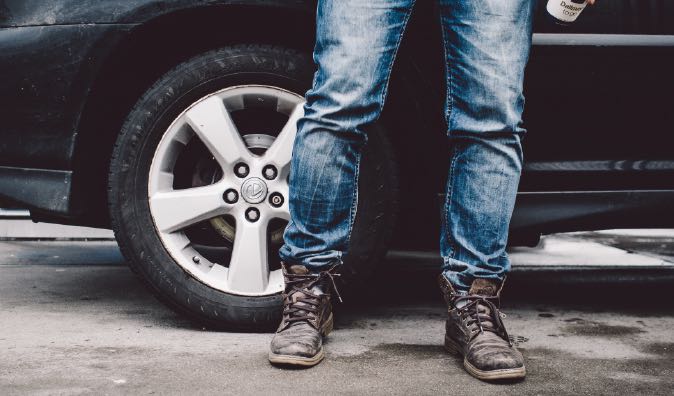 MOBILE KEY AND LOCKSMITH AT YOUR HOME OR OFFICE
If you lose the keys to your vehicle or accidentally leave them inside, do not panic! Simply give us a call on our toll-free number and we will immediately help you get access to your vehicle keys. Any number of factors could have occurred to damage your vehicles keys, our key and locksmith service repairs all types of keys from remote key fobs to transponders. Our technicians always ensure that your car is unlocked/locked with safe, precautionary measures and guaranty zero damage.
WHAT IS KEY AND LOCKSMITH?
Key and locksmith service are both for when a driver cannot gain entry to their own vehicle. But there is a difference between the two. Any time a roadside service professional helps a driver open their vehicle, which falls under lockout service. They usually can gain entry using a pump wedge or a long reach tool to unlock a door. If the roadside service professional cannot gain entry to the vehicle, a locksmith service will be called. Some roadside assistance coverage will cover the cost of a locksmith, or partially cover the cost.
HOW IS KEY AND LOCKSMITH DONE?
Our auto locksmiths are on the road all the time so it's likely that they will be there sooner than later. Once our auto locksmith has arrived they will assess your situation and inform you of the services you need. A traditional car lockout will take approximately 5 minutes. If a key is needed the time will be dependent on the complexity of the key. You will be notified the approximate time to open your car before any work is done. If your key is broken, we produce a new one for you. A locksmith provides you a variety of different services including car key replacement, emergency auto locksmith, ignition switch repair, cylinder changing, cylinder changing and special keys.
RECOMMENDATIONS
Contact a locksmith with years of experience. The more the better. Experience makes us better at what we do by the day. A locksmith with years of experience is definitely very good in the practice and will guarantee your security.
SYMPTOMS THAT INDICATE YOU NEED A KEY AND LOCKSMITH
Car locks – broken or damaged
Locked out of your vehicle
Keys stuck in car door or bonnet
Damaged or broken car keys
Keys stuck in ignition or keys won't turn
With our mobile service units filled with the latest high security vehicle keys and the machines to cut and program them, our auto specialist can make a key for your vehicle right there on the spot. Contact us for an easy estimate, and protect your valuable vehicle.
---
---
---
---
Auto Repairs for Popular Vehicles