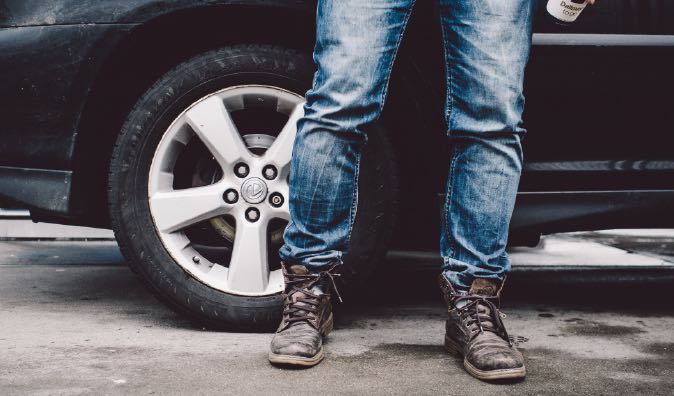 MOBILE NEW TIRE INSTALLATION AT YOUR HOME OR OFFICE
Tires are not only an important investment, they also play a vital role when it comes to the safety of your vehicle. With this in mind, it's important to make sure you frequently switch out old, worn tires with professional service focused on helping you get the most out of your ride.
You might need new tires if:
Your remaining tread doesn't pass the simple penny test to check tread depth.
Tread is noticeably worn, uneven or completely flush with tread depth indicators.
Irreparable tire damage, such as deep gouges from curbing your car or truck.
Damage to the tire that cannot be mended.
WHAT IS NEW TIRE INSTALLATION?
Routine tire maintenance is important - both to keep your family safe, and to ensure your vehicle's long lifespan. Always check your owner's manual to find the right tire size to fit your vehicle's year, make, and model. New tires should be purchased in sets of 4, or at least in matching groups of two on each axle. This keeps your tire wear even and extends the life of your new tires. Our mobile mechanic help you to shop for new tires on our site by size, brand, or vehicle make, model, and year. Browse our extensive stock of new tires, and compare tire specifications and prices before you purchase, to ensure you are getting the best new tires for your needs and budget with Wrench.
HOW IS NEW TIRE INSTALLATION DONE?
Our master mobile mechanics at Wrench are trained on proper tire installation. New tire installation consists of:
Checking the lug nuts for wear
Installing new valve stems
Mounting the tires
Correct balancing of the wheels
Inspecting the disc brake caliper clearance
Measuring the space between calipers, tires and rims to inspect for potential obstructions
Tightening lugs to correct torque
A courtesy vehicle inspection to identify any other items that may need to be addressed.
An alignment is recommended so your new tires don't wear unevenly or prematurely
RECOMMENDATIONS
All tire tread has a finite lifespan and begins to wear, eventually creating a potential safety hazard for you and your passengers. Tire wear happens with typical driving, although various other factors such as driving habits, driving conditions, and weather may shorten the life of your tires. Try to maneuver your car into a safe place that allows for easy access to service your vehicle. Our mobile mechanic can deal with any configuration, but it can make a fast process even quicker if you already have your vehicle in a nice space with room to move around.
SYMPTOMS THAT INDICATE YOU NEED A NEW TIRE INSTALLATION
An out-of-balance wheel will create a vibration or shake that becomes progressively worse as the vehicle's speed increases. This could indicate that your tires are misaligned or unbalanced or that your shock absorbers are starting to go.
The penny test is the gold standard for measuring tire tread depth because it's easy and it works. Just take a penny and, with penny's head upside down, put it between the tread blocks of the tire. If you can't see the top of penny's head - then you still have more than 2/32 of an inch of tread remaining. If you can see the top of penny's head, it's time to find new tires because the tread is worn down to or beyond 2/32 of an inch.
If the cracks in the sidewall are starting to look serious, call Wrench mobile mechanic for the next opportunity and start talking about getting them replaced.
---
---
---
---
Auto Repairs for Popular Vehicles