Park Light Assembly Replacement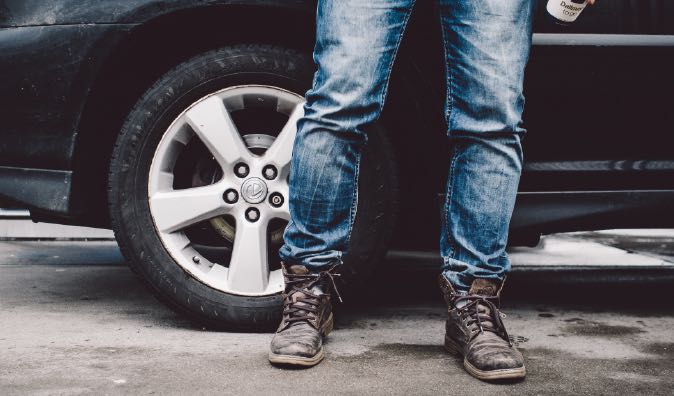 Mobile Park Light Assembly Replacement at Home or Office
This auto light is primarily designed to keep your car seen when parked, and this is extremely helpful during harsh-weather drives when fog, rain, or snow can hinder visibility. Depending on the model of your vehicle, it might have a parking light at the front near the headlights, at the rear, or at the sides. The main purpose is to increase your car's visibility to keep it and all its passengers safe. Whenever you notice that the light is not working, check the part at once to determine the cause of the problem. A bulb could have burned out, or a problem with the electrical connection might have occurred. Once you realize that the light has already succumbed to damage, don't hesitate to call Wrench's mobile mechanics to replace the part with a new one.
What is Park Light Assembly Replacement?
Parking lights, also referred to as parking lamps, are lights that help improve your visibility to other drivers. They can be mounted in the front bumper, in the grille, or to the body itself on the outside of the vehicle. Originally, parking lights were intended to be left on when a vehicle was parked on the side of the road so that other approaching drivers could see it, especially on a poorly lit roadway. This helps prevent accidents.
How is Park Light Assembly Replacement Done?
Park your car and turn of the ignition. Disconnect the battery wires.
Locate the broken parking light. Depending on where the repair is, open the hood or the trunk to access the back of the assembly.
Disconnect the bulb, socket and other wires linked to the parking light.
Once all attachments are off, take off and discard the assembly from the car.
With a new unit, there is no need to take off the lens anymore because the bulb will directly fit into the socket.
Connect the battery and test the lights to see if they work properly.
Recommendations
The frequency as to how often you should check your park light assembly depends on your driving surfaces as well as vehicle owner's manual for recommended park light assembly services.
Symptoms That Indicate You Need A Park Light Assembly Replacement
Brake lights doesn't work when brakes applied
Tail lights do not work when the headlight switch activated
Cracked parking light
If you've experienced a park light assembly issues and need the help of a professional, or if you require a replacement, the friendly team at Wrench mobile mechanic is ready to help. Call us today!
---
---
---
---
Auto Repairs for Popular Vehicles