Radiator Fan Assembly Replacement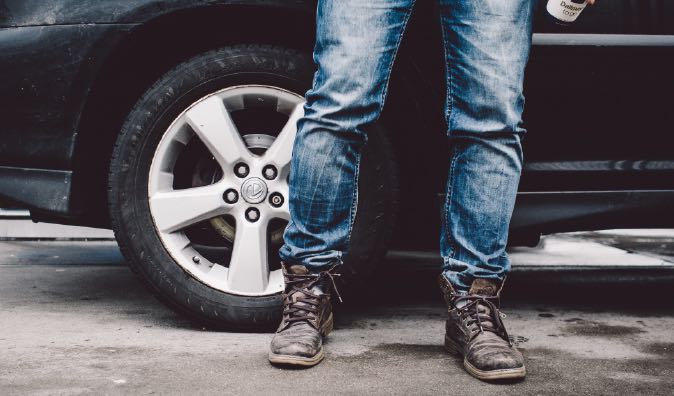 MOBILE RADIATOR FAN ASSEMBLY REPLACEMENT AT YOUR HOME OR OFFICE
There are noticeable signs of radiator fan failure that drivers should be aware of! It's important to follow through with having these troubling symptoms diagnosed and treated right away, as it could lead to engine damage and ongoing performance issues. Air conditioning condenser fans are secondary electric cooling fans that are normally activated when the air conditioning is turned on, and, in some applications, it may be thermostatically controlled. These fans, also known as auxiliary cooling fans, can be located in various areas depending on the vehicle. While some cars and trucks have fans mounted to the A/C condenser itself, other vehicles may have an A/C condenser fan mounted right next to the main radiator cooling fan, either in front or behind the radiator. We provide you with a quote for radiator fan assembly replacement or maintenance upfront, and we'll give you all the information needed to stay up-to-date with your vehicle's needs. You can feel confident that your automobile is in good condition. Don't let that car issue ruin your awesome day; contact Wrench so you can get back on the road.
WHAT IS RADIATOR FAN ASSEMBLY REPLACEMENT?
Fan shroud is an important part of the vehicle's cooling system. When it is part of the original vehicle equipment, then you better keep it in place. If the engine is overheating, a fan shroud may help improve your radiators performance and keep the engine cooler. In the case of modified vehicles, a shroud may be necessary to avoid cooling issues from larger engines in addition to enhancing the customized look of the vehicle.
HOW IS RADIATOR FAN ASSEMBLY REPLACEMENT DONE?
Remove and replace the fan shroud
Run the engine and verify that the cooling fan is operating
RECOMMENDATIONS
It is recommended to disconnect the battery prior to further work if it's an electric fan. Depending on the model, for the radiator fan Wrench mobile mechanic recommends that you drain the coolant beforehand if you have coolant lines or radiator hoses to disconnect.
SYMPTOMS THAT INDICATE YOU NEED A RADIATOR FAN ASSEMBLY REPLACEMENT
Air conditioner function diminished
Loud noise coming from radiator fan
Engine overheating
When you decide to put your vehicle for a radiator fan assembly replacement in the hands of a professional mechanic, you want to be certain that they will treat it with care. When you use a Wrench, you can rest assured that our mobile mechanics will carry out the repair using high-quality parts. Every Wrench mobile mechanic is trained to repair cars to a high standard, and we vet them all for reliability to ensure they consistently deliver a service that you can trust.
---
---
---
---
Auto Repairs for Popular Vehicles