Radiator Fan Motor Replacement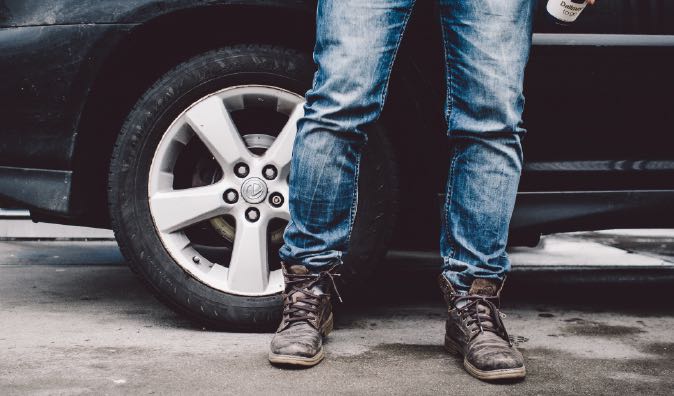 Mobile Radiator Fan Motor Replacement at Home or Office
If your engine is running hotter than it should, you may need to arrange a mobile radiator fan motor replacement at home or office on your schedule. Your radiator fan is an important part of your cooling system, forcing air through the radiator and bringing the temperature of your engine coolant down. A Wrench mechanic will do it when and where you specify, without the hassles of visiting a repair shop. Let our radiator fan motor replacement mobile mechanic come to you. With radiator fan motor replacement auto repair estimates from our Wrench website, you can know the cost and schedule an appointment that's convenient and timely.
What is a radiator fan motor replacement?
The mechanic replaces the electric motor mounted next to the radiator when the motor has either failed or is no longer supplying enough air volume to maintain proper cooling.
How is a radiator fan motor replacement done?
The mechanic removes the fan from the radiator and installs a replacement fan, ensuring that the fan blades and radiator shroud are in good condition. The thermostat that controls the fan will also be checked for proper operation.
Symptoms that indicate you need a radiator fan motor replacement
Engine overheating, especially in hot weather, can be an indication that the fan is not operating properly. Loud noises from the fan can indicate problems, and silence after a long drive may indicate that the fan, which can run after the engine is stopped when the coolant temperature is high, has failed.
Importance
While air flowing through the radiator from the car's motion can provide some cooling on cold days, the radiator fan is necessary for safe operation of the vehicle. It provides consistent airflow and cooling at all times, protecting the engine from overheating.
Average cost
Labor plus parts for most cars runs $200-500, with a few exceptions for high end vehicles as high as $1000.
Can I do it myself?
As with most electrical repairs, issues such as related wiring, sensors, and controls can complicate the diagnosis and repair of a radiator fan. For a thorough repair and inspection, professional service is recommended.
Safety: Can I drive without doing a radiator fan motor replacement?
The risk of overheating and engine damage from a failed radiator fan is significant, so driving is not recommended. If the fan is noisy, slow, or otherwise at risk of failure, careful driving is possible, but prompt repair will help avoid expensive damage.
Wrench mechanics consider the entire cooling system's condition and performance when they perform a related repair, and they'll make sure that your car is well-protected from overheating. Contact us for a diagnostic visit if you are unsure about the cause of your cooling system issues, or request a quote for your radiator fan motor replacement, and make a convenient appointment for service at your home or office.
---
---
---
---
Auto Repairs for Popular Vehicles