Rear Lift Gate Locking Mechanism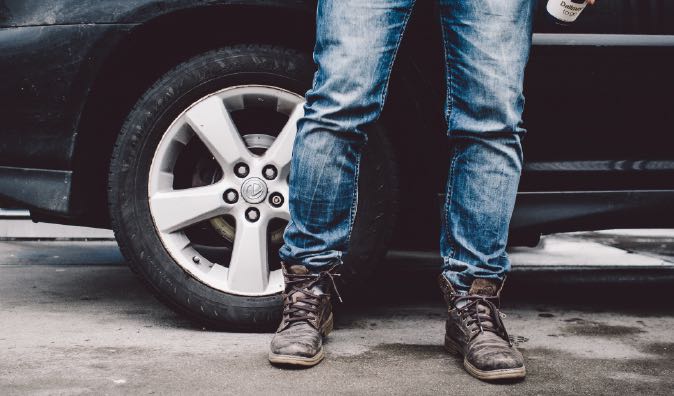 Mobile Rear Lift Gate Locking Mechanism at Home or Office
The rear lift gate locking system is responsible for locking, unlocking, and opening the rear/tail lift gate when you press the button on your vehicle. The liftgate incorporates a locking mechanism, electronic actuator, and switch to alert your vehicle computer when the rear liftgate is open. The liftgate actuator is locked on the inside of the liftgate and can be accessed by removing the plastic interior panel. Wrench mobile mechanic provide the rear lift gate locking estimate, at your home or office. These professionally trained and skilled mobile mechanics will service, repair and maintain your vehicle right there in your home driveway or your office parking space while you concentrate on the rest of the things on your calendar.
What is Rear Lift Gate Locking Mechanism?
Rear lift gate locks are a feature that has nearly become a standard feature on many newer vehicles. They make the task of locking the vehicle's doors as simple as pressing a button on the key fob or inside of the vehicle. The door locks are electronically controlled, and as is the case with many other automotive electrical circuits, they will run their power through a relay. The door lock relay is the relay responsible for sending power to the door lock actuators so that they can lock and unlock the vehicle. When the relay fails or has issues, it can cause problems with the operation of the door locks.
How is Rear Lift Gate Locking Mechanism Done?
Attempt to unlock the liftgate with a remote, or the driver's door switch.
Attempt to detach the window glass.
Disconnect the negative battery cable.
Remove the rear liftgate interior trim.
Gain access to the rear liftgate lock mechanism.
Disconnect the wiring harness from the lock mechanism.
Remove the lock mechanism from the lift gate.
Install a new lock mechanism in the lift gate.
Reconnect the lock mechanism to the wiring harness.
Reinstall the lift gate interior trim panel.
Reconnect the negative battery cable.
To verify this repair attempt to lock and unlock the vehicle using a remote or lock button.
Recommendations
It is recommended to check rear liftgate lock on every scheduled repair or maintenance service.
Symptoms That Indicate You Need A Rear Lift Gate Locking Mechanism
Rear liftgate lock function intermittently
Automatic key function does not activate
When you use a Wrench mobile mechanic, you can rest assured that our skilled mobile mechanics will carry out the repair using high-quality parts. Every Wrench mobile mechanic is trained to repair cars to a high standard, and we vet them all for reliability to ensure they consistently deliver a service that you can trust.
---
---
---
---
Auto Repairs for Popular Vehicles