Scheduled Maintenance (30K, 60K, 90K)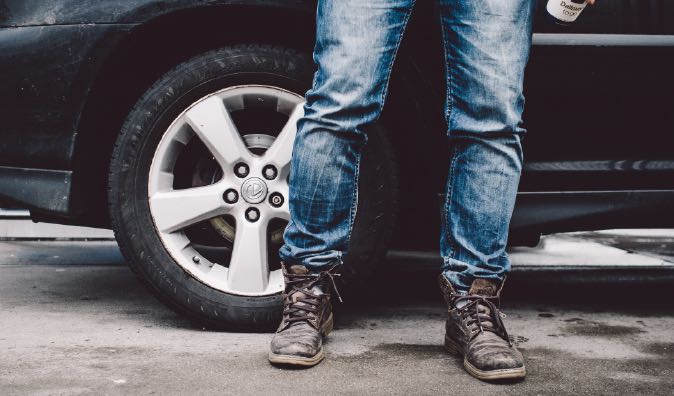 Mobile Scheduled Maintenance (30K, 60K, 90K) at Home or Office
When you buy a car, the dealer will generally recommend that you bring it in for service at certain junctures. While these may vary depending on the vehicle, they will often land somewhere around 30k, 60k, and 90k mile marks. These benchmarks are an opportunity to assess wear and tear, foresee potential problems and replace parts before they become an issue. Because so many aspects of your vehicle work together, what affects one component can impact others, leading to expensive repairs that could easily have been prevented. For cars with warranties, failing to perform these checks may result in a voided warranty. Flushing transmissions and radiators increase the longevity and health of your car. With Wrench, you won't have to worry about any hidden fees because what you see is what you will be paying. We focus on no hassle pricing and convenience. We are committed to getting you back on the road in no time. We look forward to hearing from you soon!
What is Scheduled Maintenance (30K, 60K, 90K)?
Manufacturers often have routine service schedules applicable based on a vehicle's age and mileage. Some of the more common intervals recur every 30,000 miles. A 30/60/90K service check up is designed to address maintenance and inspection items applicable to the respective mileage intervals. Generally, these items may include filter changes, fluid changes and a comprehensive visual maintenance inspection as well as other items, depending on the specific mileage interval. Most modern vehicles will have received several major service requirements at 90,000 miles. Some however, may not require some of these items (timing belts, for example) until the next interval of 120,000 miles or beyond. However, once the major service intervals have been crossed and the required services addressed, the ongoing maintenance schedule reverts to one very similar to the original 30/60/90 schedule, with some exceptions. These exceptions will vary from one vehicle to the next and may also be influenced by other repairs and maintenance that inevitably become more common with high mileage vehicles.
How is Scheduled Maintenance (30K, 60K, 90K) Done?
The 30k mile inspection offers a chance to see how the standard systems of your vehicle are performing. This is the first major checkup you should have done to ensure your vehicle is performing as it should over time. Engine oil and filter change, replace engine air filter and cabin air filter, verify proper tire pressure including spare tire, inspect tire condition and wear patterns, rotate and balance tires when applicable, brake inspection, inspection of steering and suspension, test battery as well as starting and charging system, visually inspect belts and hoses, inspect operation of all lights and horn, test and replace keyless entry/smart key batteries, check for software updates in vehicle modules are part of 30K scheduled maintenance.
The 60k mile checkup is an important one. At 60k, the vehicle's major systems have been used enough to reveal any major wear issues. The 60k service includes all of the 30k services, plus the following depending upon your vehicle make and model. Engine cooling system service, spark plugs inspected and replaced per owner's manual specifications, fuel systems service – engine decarbonization, transmission fluid service, power steering fluid service, replace fuel filter – when applicable, check HVAC operation are all part of 60K scheduled maintenance.
The 90k mile service is the final of the three and may be the most important. This service is critical and helps Wrench mobile mechanic determine how well the vehicle has aged. How a vehicle ages can help our mechanic estimate how much life or use the vehicle has left. At 90,000 miles, we examine all major systems. We inspect the engine, transmission, drive train, heat and AC, steering, electrical and braking systems. In short, we take a look at the total driving quality of the vehicle. The 90k service includes all of the 30k services, plus the following depending on your vehicle make and model. Replace engine drive belt or belts, replace differential fluids, replace transfer case fluid, inspect and replace timing belt – whenever applicable. These services are part of 90K scheduled maintenance.
Major repairs including transmission rebuilds and engine overhauls become much more common after the 100K mile mark. Many vehicles such as Hondas, Toyotas & Chevy Trucks to name a few are known for excellent lifetime performance well past 200,000 miles. Timely maintenance can often prevent such issues. Most vehicles are no longer under warranty at this point, so avoiding major damage is more important than ever. If you are unsure of the maintenance schedule intervals for your car or truck, give our friendly mobile mechanic a call and we will be happy to help. One of our certified mobile mechanics will explain to you exactly what is needed, when, and why.
Recommendations
While manufacturer maintenance schedules almost always have service intervals that fall within a 30k, 60k or 90k mile range, the 30k mile intervals are generally accepted as the most common and important. To help ensure vehicle performance and reliability, all maintenance intervals must be addressed based on manufacturer recommendations and vehicle use.
Symptoms That Indicate You Need A Scheduled Maintenance (30K, 60K, 90K)
Abnormal vibrations
Grinding gears
Warning lights on dashboard
Smoke coming from under the hood
Squeaks and squeals
Sensitive or unresponsive brakes
Ignition problem
Recurring or sudden transmission issue
Steering problems
Problems with your vehicle's steering can be extremely dangerous, and should be checked by a trained mechanic immediately. This may include feeling your car favour to one side when in a neutral position, or increased difficulty in trying to steer. At Wrench, our master mobile mechanics' knowledge can help keep your car running for longer. We offer both full and interim car services at your preferred place and time, ensuring all components of your car are thoroughly checked for any faults or problems. To book your car in, get in touch with our friendly team today – we're always happy to help.
---
---
---
---
Auto Repairs for Popular Vehicles