Side Marker Light Assembly Replacement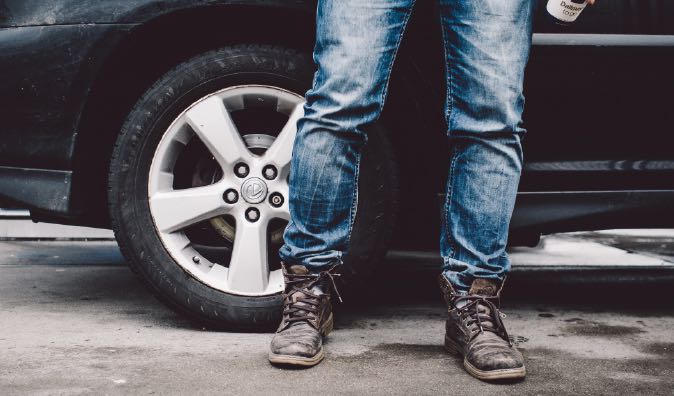 Mobile Side Marker Light Assembly Replacement at Home or Office
Over time, side marker light assembly burnout and the headlight electrical system ages over time. It's important to clean and check your car's side marker light assembly. It's unsafe to drive your vehicle if one of your side marker lights is burned out, or your view of the road is impaired by fading car headlights. Side marker lights serve a very similar function to the parking lights, but they are mounted on the side of the vehicle. They are located in front of the front wheel, or behind the rear wheel on the side of the body. Side marker lights may be attached to a bumper, fender, or rear quarter panel depending on the type of vehicle. They sometimes illuminate with the headlights, sometimes blink with directionals, and sometimes they do both.
What is Side Marker Light Assembly Replacement?
If headlights and tail lights are the stars of automotive lighting, side marker lights are the indispensable supporting players. Side marker lights not only allow us to communicate our intentions, they also make our vehicles more visible in darkness. Side marker lights are illumination devices attached to the front and rear sides of motorized vehicles and trailers. They function as auxiliary safety lights that can be seen by other drivers when the vehicle operator turns on the headlights.
How is Side Marker Light Assembly Replacement Done?
Locate your side marker light assemblies.
Inspect the side marker light assemblies for damage.
Gain access to the side marker light.
Remove the bulb and socket from the side marker lens assembly, a counter clockwise twisting motion usually will allow you to pull the socket out of the lens.
Unbolt or unscrew the side marker light assembly from the vehicle and remove the damaged assembly.
Install new side marker light assembly on the vehicle.
Reinstall the side marker light bulb and socket into the lens.
Test the operation of the side marker light assembly to verify your repairs.
Recommendations
It is recommended to replace your side marker light every 2 years.
Symptoms That Indicate You Need A Side Marker Light Assembly Replacement
Foggy or damaged lights
Poor visibility
When it comes to automotive lights, Wrench has them all. We have any light that you may call a turn signal, blinker, directional, parking light, etc. Call our friendly customer service. We're here to help you!
---
---
---
---
Auto Repairs for Popular Vehicles