Suspension Shock Absorber Replacement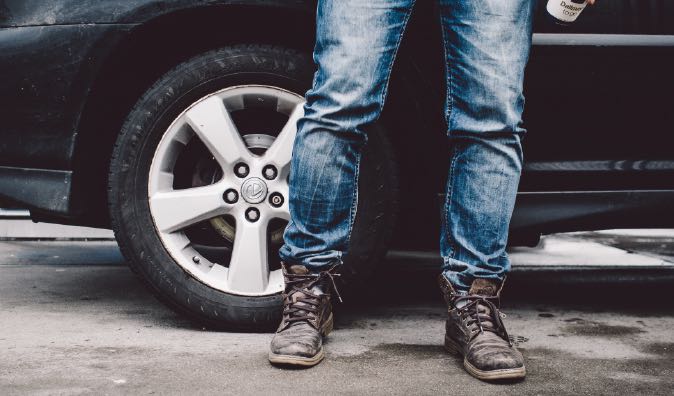 Mobile Suspension Shock Absorber Replacement Services at Your Home or Office
If your vehicle should need mobile suspension shock absorber replacement at home or office, Wrench will come to you and get things working again. Examining performance issues and strange sounds are important to the resilience of your car's shock absorber, especially if you happen to deal with rough urban and rural roads. If your car starts to handle oddly and make strange noises, having a suspension shock absorber replacement check as soon as you can is important. At Wrench, we give you suspension shock absorber replacement auto repair estimates, and then we come to your home to provide secure installation and check for possible future issues. Wrench provides suspension shock absorber replacement mobile mechanics with solid reputations dedicated to getting our clients back on the road. Contact us for a suspension shock absorber replacement mobile mechanic.
Should I Have a Mobile Suspension Shock Absorber Replacement Done?
The suspension shock absorber in a car is a part of a very complex system that the expert mobile mechanics at Wrench have studied for years. Wonky handling and poor performance are common signs that something is wrong with your suspension. Even if you happen to be a car owner familiar with the importance of a reliable suspension shock absorber, you miss might miss the signs, chalking the whole thing up to a stretch of bad road. Unfortunately, these issues can be dangerous to both car and driver when ignored. This is why the mechanics at Wrench work on the side of caution when inspecting a car's suspension, while standing ready with a full-service suspension shock absorber replacement shop on wheels prepared to come to you and deal with the issue before your vehicle's suspension is too far gone.
What if My Vehicle Has Never Had a Suspension Shock Absorber Replacement?
If you've noticed some odd behavior when turning or operating your car then you're probably overdue to have your suspension checked. Issues with your suspension are inevitable, and they will likely happen while you are stuck in stop-and-go traffic or on congested freeways. Should you own a used or vehicle with a significant number of miles on its suspension or with obvious damage, booking a quick suspension shock absorber replacement is a smart move. Also, if you rely on your vehicle, and it suddenly behaves in a strange way, then a s suspension shock absorber replacement might be necessary.
What Are the Signs That I Need a Suspension Shock Absorber Replacement?
Besides strange screeching noises, one of the glaring signs that you need a suspension shock absorber replacement is a cracked part and an immobile vehicle. Before this happens you might notice a performance lag and hear screeches or pops coming from your engine. Thankfully, Wrench mobile mechanics can get your car's suspension working effectively as quickly as possible. Contact Wrench to schedule a suspension shock absorber replacement. You can trust us to drive to you to make sure your car's suspension runs smoothly for years.
---
---
---
---
Auto Repairs for Popular Vehicles