Suspension Strut Assembly Replacement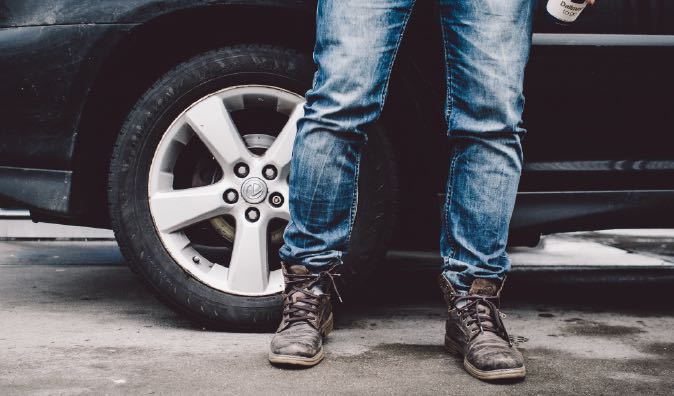 Mobile Suspension Strut Assembly Replacement at Home or Office
If you are looking for suspension strut assembly replacement, leave the job in the hands of a full service shop that can do the work right in your driveway or parking place at work.
What is a suspension strut assembly replacement?
As part of a vehicle's suspension system, the strut assembly is a shock absorber with a spring coil. Most cars built after 1995 have a strut assembly attached to the front wheels, where it provides extra support to hold the weight of the engine. Struts wear out over time and start to leak fluid. The danger of having worn struts is that the tires begin to lose contact with the road in places and start to wear unevenly.
How is a suspension strut assembly replacement done?
Changing a suspension strut assembly involves around 14 separate steps. It sounds easy enough: Find the strut, remove the wheel, remove the old strut, and assemble and install the new strut. Except there are little decisions you have to make along the way. Do you remove the brake line support? Do you need to drop the sway bar? Do your struts need boots? If you have your own compressor, you can think about removing the spring. If you take this approach, you must either secure the compressor and point it away from anything you don't want damaged, or leave it in the hands of someone with more experience and who is well insured. Maybe you phone Wrench!
Recommendations
These things can creep up on you. By the time you notice the problem, it may already have started to cause damage to parts of your vehicle other than the suspension itself. Once you have confirmed that you have a problem, call Wrench. We will diagnose the problem, give you a firm quote and get the job done while you go about your daily business.
Symptoms that indicate that you need a suspension strut assembly replacement
Like any human ailment, there are both signs and symptoms that you need a new strut assembly. Symptoms are a bumpy ride, a clunking sound when driving over bumps, and a floating front end. Signs include uneven tire wear and evidence of a leak, so the the strut looks wet and oily.
Importance
The strut assembly is a critical member of the suspension and affects the overall drivability of your car, truck or SUV. While you can tolerate a bit of discomfort, if you leave it too long, it eventually damages your vehicle.
Average cost
The average cost of a suspension strut assembly replacement, including parts and labor, ranges from $132 to $740, with the average cost for a range of vehicles being around $152. We focus on convenience and hassle-free pricing. The price we quote is the price you pay.
Can I do it myself?
You can replace the suspension strut assembly yourself, but parts of the operation require brute force, and it's not safe to attempt it without help.
Safety: Can I drive without doing a suspension strut assembly replacement?
You don't need to pull over immediately and be towed to your nearest garage the first time your car pulls to one side or your ride feels uncomfortable. You will, however, need to address the matter before it damages your tires, your transmission or even your engine.
---
---
---
---
Auto Repairs for Popular Vehicles