Tail Light Assembly Replacement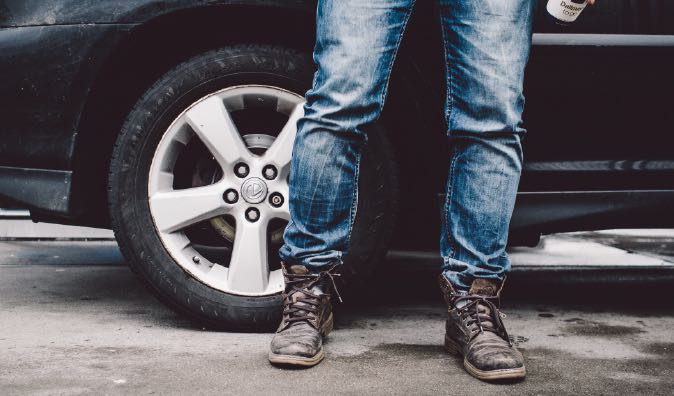 Mobile Tail Light Assembly Replacement at Home or Office
A tail light or a tail lamp is the part of the lighting system of a vehicle which is attached in front and at the rear part of the vehicle. They usually come in pairs, left and right. It has different types for different functions. The signal lights, or turn lights, are part of the tail lamp assembly. Usually yellow in color because of regulatory standards, these indicate whether the vehicle is going to turn right or left. They are also used during times of emergency. The reverse lights are also part of the tail lamp assembly to indicate if the vehicle is backing up. The reverse lights automatically turn on when the driver puts the vehicle in reverse. These lights often have the highest illumination in the tail lamp assembly but not as bright as the headlights.
What is Tail Light Assembly Replacement?
One of the most important parts of your vehicle is the tail light assembly, which is the collection of lights at the rear of the car or truck comprising the brake lights, reverse lights and tail lights. It is crucial to make sure that all these lights are in proper working order, for the safety of yourself and other drivers on the road. If you are in the market for the best tail light assemblies for cars and trucks, look no further. Wrench has a wide selection of tail light assemblies for specific vehicles to get your lights shining once again.
How is Tail Light Assembly Replacement Done?
The boot is opened and the trim is removed for access to tail light assembly.
The retainer nuts or screws are removed and the old tail light is taken off.
The wiring harness is disconnected.
Wiring is connected to the new tail light lens and it's fitted into place.
The tail light lens assembly are installed, trim is refitted, and operation is confirmed.
Recommendations
It is important to make sure the wiring is installed the same way it was removed, otherwise the incorrect lights may illuminate.
Symptoms That Indicate You Need A Tail Light Assembly Replacement
Moisture inside tail light
A hazy or cloudy appearance with diminished light from tail light
Cracked or broken plastic
Lights won't turn on or off
Incorrect lights turn on or off
Just tell us what services you need and we'll send you a fixed quote. If you're unable to identify the problem, we'll come out, do a diagnostic visit, and create a personalized quote just for you. Once our skilled mechanics have all of the information they need, they will figure out what your auto repair quote is and give it to you upfront. With us, you won't have to worry about any hidden fees because what you see is what you will be paying. We focus on no hassle pricing and convenience. We are committed to getting you back on the road in no time. We look forward to hearing from you soon!
---
---
---
---
Auto Repairs for Popular Vehicles