Towing And Roadside Assistance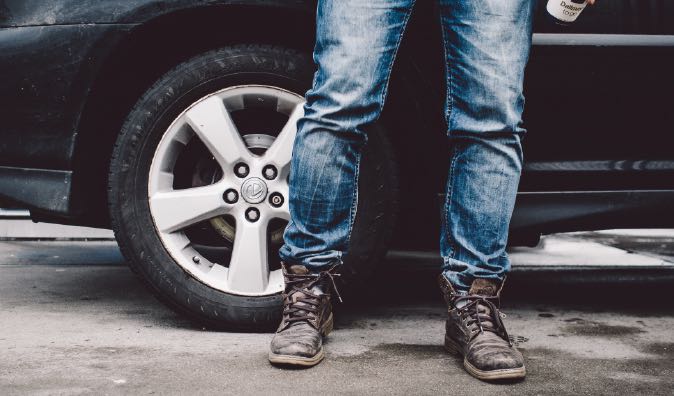 MOBILE TOWING AND ROADSIDE ASSISTANCE AT YOUR HOME OR OFFICE
Sometimes there isn't a simple fix for car troubles. If you don't know what to do, our mobile mechanics provides towing and roadside assistance when there's no one there to help you. Roadside assistance typically includes flat-tire changes, emergency fuel delivery, locksmith service and much more. Wrench's roadside assistance is incredibly handy when your car needs to be towed.
WHAT IS TOWING AND ROADSIDE ASSISTANCE?
Towing service is provided when the roadside assistance fails to make a vehicle drivable again or able to be driven safely. Our roadside assistance provides convenient tow services to your vehicle. Roadside assistance is a set of services that can help when you have car trouble on the side of the road, in a parking lot, at work or even at home. If you cannot drive your vehicle for any reason then you'll be in need of our towing and roadside assistance service. At Wrench, we provide mobile mechanics that have solid reputations as dedicated specialists who can get you back on the road. Call us for a towing and roadside assistance services.
HOW IS TOWING AND ROADSIDE ASSISTANCE DONE?
Our roadside assistance is a form of protection that helps you when your car breaks down. Wrench's professional assistance is just a phone call away when you have problems with your car. You can access and use Wrench's roadside assistance services through the Wrench's mobile app for Android and iPhone. There, you can get immediate help whether you have roadside coverage on your auto policy, or want pay-per-use towing or other services. Within minutes, you will receive a text to confirm your request and mechanic on their way to assist you. Because we have such a wide network of master mechanics, and we pinpoint who is nearby, our roadside assistance is faster than many roadside assistance clubs. Just open the Wrench mobile app and tap on roadside assistance. You can also request roadside assistance via phone and select towing and roadside assistance from the menu.
RECOMMENDATIONS
Make sure your vehicle is in a safe location, away from other traffic. If you're parked on the side of a road, make sure to turn your hazard lights on. If it's safe to do so, wait outside of your vehicle, behind guard rails. Be prepared, our towing and roadside assistance cannot only solve most common issues but also deliver peace of mind while you're on the road.
SYMPTOMS THAT INDICATE YOU NEED A TOWING AND ROADSIDE ASSISTANCE
Sign of fire or smoke
Change in Handling
Decrease in Visibility
Unusual sounds
Emergency fuel delivery
Thankfully, the mobile mechanics at Wrench can get your vehicle working again. Call Wrench today to schedule a towing and roadside assistance. You can trust our mechanics to come to you and make sure your vehicle keeps running on roads safely.
---
---
---
---
Auto Repairs for Popular Vehicles