Transmission Fluid Change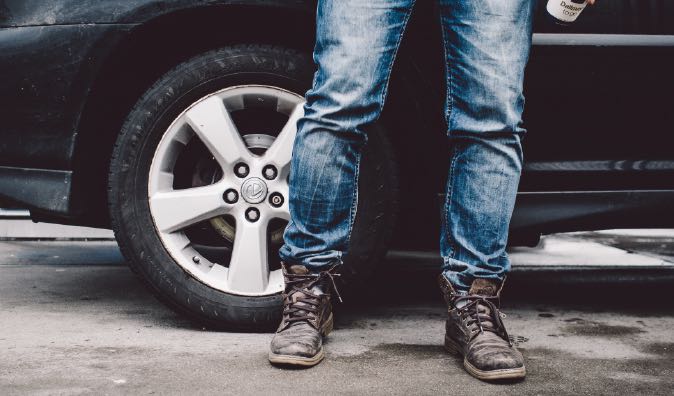 Mobile Transmission Fluid Change at home or office
When you require mobile transmission fluid change at home or office, it is unwise to put it off until later. Your transmission fluid not only allows your gearshifts to work properly, but also helps ensure that the various parts of your vehicle's transmission are not subject to damage. When a transmission is not lubricated intermittently, the car's gears will grind, the engine will overheat, and in a worst-case scenario, you and your car will be stranded alongside the road. Thankfully, Wrench can come to you and handle your transmission fluid worries. Let us give you a transmission fluid change auto repair estimates. We are the transmission fluid change mobile mechanic company for you.
What Is Transmission Fluid?
Transmission fluid is the lubrication used for the components of a car's transmission and is essential for peak performance. The type of transmission fluid necessary for your automobile depends on the kind of transmission your car has:
Automatic Transmission: Vehicles with automatic or self-shifting transmission will require automatic transmission fluid. The fluid is usually a red or green color to make it distinguishable from other car solutions.
Manual Transmission: Cars with manual transmission use a variety of oils, including heavyweight hypoid gear oil, motor oil, or even automatic transmission fluid.
Typically, the owner manual to your vehicle will tell you what transmission your car uses, which fluid to use, and how often to use it. Though the main function of transmission fluid is to lubricate components of your vehicle's transmission, it can also serve to:
Condition your vehicle's gaskets.
Improve your car's cooling ability and reduce high operating temperatures.
Enhance your automobile's rotational speed and temperature range.
Protect your car's metal surfaces from wear.
Symptoms That Indicate You Need a Transmission Fluid Change
Usually, your car requires a transmission change every 30,000 to 60,000 miles or every other year to keep it functioning properly. There are special cases, however, in which you may need to have it changed more frequently. The symptoms that indicate you need a transmission fluid change are:
Difficulty switching shifts
Slipping gears
Squealing or grinding noises when shifting
Delayed movement after shifting
Typically, if your vehicle's transmission fluid is its original color, then your car does not require a transmission fluid change; however, if your transmission fluid has taken on a black pigment and metallic debris can be seen then you should contact a mechanic immediately.
Can I do it Myself?
While it is possible to change your car's transmission fluid yourself, it is a time-consuming and messy endeavor. Put your energy towards something more important and allow our team of professional mechanics to do the dirty work for you. They are ready to work at your convenience.
Do not put your car's transmission at risk. Make a call to Wrench today and we will make you an appointment with one of our skilled mobile mechanics. Let us handle your transmission fluid change for you! You will be satisfied with our work and so will your car.
---
---
---
---
Auto Repairs for Popular Vehicles