Turn Signal Bulb Replacement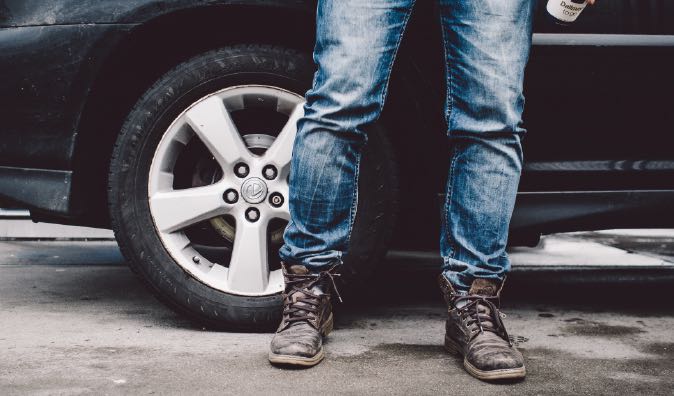 Mobile Turn Signal Bulb Replacement at Home or Office
Fixing a turn signal bulb is a safety concern as well as a monetary one. When a turn signal bulb gets burned out, it's important to replace it as quickly as possible. If you drive with a burned-out turn signal bulb, you are at risk for a possible ticket and heavy fines. The best turn signal light mini bulbs for cars and trucks allow you to clearly indicate which direction you plan to turn. The bulbs are essential for safe lane changes and turns. If your turn signal doesn't flash when the blinker is on, chances are that the turn signal light mini bulb is out. The repair or replacement is a simple, easy fix with a Wrench mobile mechanic.
What is Turn Signal Bulb Replacement?
The turn signal bulbs are located inside the light assemblies on all four corners of the car. The turn signal switch takes the drivers input and sends power to the corresponding bulb to inform other drivers that you intend to change lanes or make a turn. Turn signals exist to alert your surroundings that your vehicle will be making a turn. When you press the lever on your steering column, front and rear turn signal bulbs flash, to let drivers around you know of your intention to make a turn. When a turn signal bulb dies, that turn signal will no longer light up. This means that your vehicle will not alert drivers in front of you or behind you that you plan to turn, which makes your vehicle a safety hazard.
How is Turn Signal Bulb Replacement Done?
Verify that the turn signal bulb does not flash.
Prepare to test the turn signals.
If the bulb found faulty, replace the front turn signal bulb
Prepare to remove the old turn signal bulb.
Remove the electrical connector and old bulb.
Reassemble the turn signal.
Check proper operation of turn signals.
Recommendations
When dealing with any vehicle electrical circuit fault, it's a good idea to have the repair manual for the particular vehicle make and model you'll be working on. It helps you identify not only wires and components and their related connections, but how to access, troubleshoot and replace components, as necessary.
Symptoms That Indicate You Need A Turn Signal Bulb Replacement
Turn signal lights are not flashing or lighting up.
One side of the turn signal lights don't work
Turn lights flash too fast or slow
Turn indicators don't work but turn signals do
Do not let your faulty turn signal bulb put you at a disadvantage. Give us a call or go to our website and get your turn signal bulb replacement quote. You will not only be satisfied with our work, your vehicle will too!
---
---
---
---
Auto Repairs for Popular Vehicles