Turn Signal Light Assembly Replacement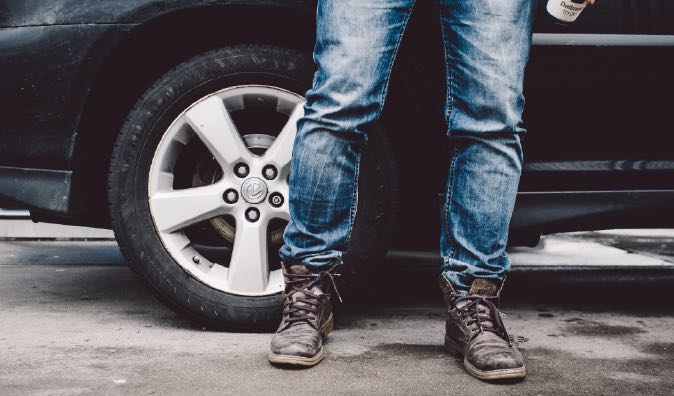 Mobile Turn Signal Light Assembly Replacement at Home or Office
Located at the four corners of a vehicle, turn signal lights are a very important component in a car's lighting system, to signal a turn. Though signaling may be a very simple thing and is often ignored, it is actually of key importance in ensuring your safety for your vehicle and the vehicle that follows you. When turn signals blink, this warns the vehicles from behind that you are changing lanes.
What is Turn Signal Light Assembly Replacement?
Your turn signal light assembly service is a light assembly service to improve your ability to signal to other drivers your intent of turning or changing lanes. This light is usually found on both sides of your vehicle's front and rear ends, and can be activated with a lever. Your turn signal lever is usually attached to the side of the base of your steering wheel. When you flip this lever upward, your right-side turn signals start flashing. This indicates to incoming and oncoming drivers that you're about to turn right. When the lever is flipped downward, your left-side turn signal light assembly activates-indicating a left turn. Though this particular light assembly doesn't affect your vehicle's performance, it is crucial when it comes to driving safety. That's because your turn signal lights are the best way to warn other drivers of your intentions to turn. This gives them enough space to avoid colliding with your turning vehicle.
How is Turn Signal Light Assembly Replacement Done?
Locate your turn signal lights.
Inspect the turn signal light assemblies for damage.
Open the hood to gain access to the turn signal bulb and socket.
Remove the turn signal light bulb and socket from the lens assembly.
Unscrew the turn signal light assembly retainers.
Remove the damaged turn signal light.
Install new turn signal light on the vehicle.
Reinstall the turn signal light bulb and socket.
Test the operation of the turn signal light assembly to verify your repairs.
Recommendations
Its a crucial task to make the turn signal an indispensable lighting component of your vehicle. If the bulbs in your turn signal lights are already busted, make sure to replace them immediately.
Symptoms That Indicate You Need A Turn Signal Light Assembly Replacement
Busted lens
Burnt-out bulb
Driving with a bad turn signal light assembly is directly related to your safety on roads. You'll want to replace the turn signal light assembly as soon as you see signs of it being defective to ensure there's no further damage caused. Make a call to Wrench today to book an appointment with our team of mobile mechanics. You and your car will be glad you did!
---
---
---
---
Auto Repairs for Popular Vehicles