Windshield Wiper Motor Replacement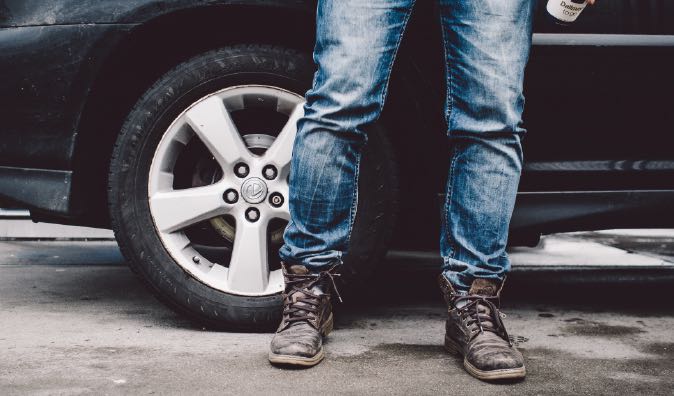 Mobile Windshield Wiper Motor Replacement at Home or Office
Windshield motors come with varied features depending on manufacturer and car model. Some motors have three speeds, others include an integrated interval mode for light and fine misty rain and still others come with reverse to set the wipers under the hoodline. They are all very convenient functions, but a car's windshield with a broken wiper motor under heavy rain is just as good as a vehicle without brakes. If you have a basic knowledge of electricity or have the patience and like a challenge you can learn the general procedure to troubleshoot a wiper motor, and if not, give Wrench a call!
What is Windshield Wiper Motor Replacement?
Located right at your windshield is your windshield wiper. With cabin controls that can conveniently be accessed when you need your field vision be cleared out, it runs with a windshield wiper motor that puts the wiper to work. Electric motors are typically reliable. The only problem is that it may deteriorate as it ages. Although stock wiper motors are crafted to last, they will eventually need replacement to continually enjoy its efficient service. As a safety component, you need to take particular attention to the working state of the part. Windshield wiper motor is located right at the heater wiper motor tray. Due to water and dust or debris intrusion to the stator mechanism, rusting may occur on contact points. Failure begins when your wiper blades start getting stuck or intermittently stop across the windshield or when turned off. In case it continually goes even when turned off, pulling off the fuse or circuit breaker controlling the motor may be a temporary solution. Before replacing the part, you must first inspect the associated relays, connectors, and wirings. With proper cleaning for maintenance, you may extend the life efficiency of your electric motor. Once the part goes beyond repair, immediately find replacement as a safety precaution while driving any possible road and traffic conditions. Investing in your safety is never the wrong choice. Making sure that your windshield wiper motor is always in proper working condition gets you to your destination through any possible weather or driving conditions. By keeping your windshield clean, you may enjoy pleasurable cruising with your vehicle.
How is Windshield Wiper Motor Replacement Done?
Remove the cowl and any covers over the wiper motor and transmission assembly.
Remove the plug harness to the motor and disconnect the wiper transmission arm from the wiper motor.
Remove the bolts holding the motor and transmission assembly to the body of the car.
Install the new motor.
Cycle the motor several times by turning it on and off to establish the park position, then re-attach the linkage transmission assembly to the wiper motor.
Install all covers, cowling, and so forth and test operation of the motor on a wetted glass only.
Recommendations
Make sure the wiper arms are in their parked position and the new motor is in the parked position.
Symptoms That Indicate You Need A Windshield Wiper Motor Replacement
Wipers don't park in the down position.
Grinding or clunking noises.
No wiper function at all.
Wrench mobile mechanic carries great selection of vehicle specific applications available for your windshield wiper motor replacement. Go on and seal your windshield wiper deals with us to complete your replacement needs right at your fingertips.
---
---
---
---
Auto Repairs for Popular Vehicles