Get Your Chevrolet Impala Auto Repair Estimates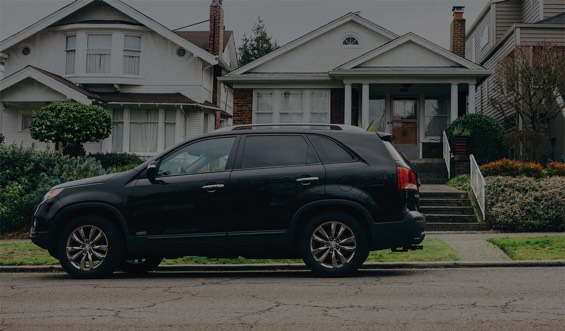 Chevrolet Impala Auto Repair at Home or Office
Many companies provide Chevrolet Impala auto repair estimates, but they don't all offer the same level of service. Unlike many other Chevrolet Impala auto repair companies, Wrench puts customer convenience at the heart of our business. Instead of forcing you to bring your car to us, our skilled Chevrolet Impala mobile mechanics come to you at your home or place of work, where they can perform a diagnostic assessment and in many cases fix the problem with your car. By carrying out services at home or office locations that suit your schedule, we hope to give you more time in your day to spend on the things that matter to you. Get in touch today to find out more about our service and get an accurate Chevrolet Impala auto repair estimate.
Why Choose a Chevrolet Impala Mobile Mechanic
Time is precious. When you choose to let a Chevrolet Impala mobile mechanic diagnose and fix the problem with your Chevy, you free up time in your schedule that you would otherwise have spent taking your car to a garage and picking it up again. You also save time compared to diagnosing the problem yourself and finding the parts you need to fix it. As a busy professional, you surely understand that time is money and that it pays to spend it wisely.
Wrench mobile mechanics have the necessary skills and experience to quickly assess your Chevrolet Impala. Once they have determined what work needs to be done to keep your car running smoothly, they will provide an accurate quote that sets out exactly what you can expect to pay. We only use high-quality parts to carry out repairs on our customers' cars, so you can be sure that you are getting good value for money.
What to Expect from a Chevrolet Impala Service Appointment
If you would like a Chevrolet Impala mobile mechanic to take a look at your car, all you need to do is get in touch with Wrench and let us know where you would like our mechanics to carry out the assessment. We are happy to work on your car in your driveway or in the parking lot of your place of work. Our technicians are able to fix most problems without taking your vehicle away, so you won't lose access to it or have to take time out of your day to pick it up.
All Wrench mechanics pass background checks before we allow them to visit customers. We also vet them for reliability, which means you can be sure of getting a high-quality service from a friendly and trustworthy professional.
Average Cost of Repairs
At Wrench, we don't believe in tricking customers into paying extra fees or hidden charges. The price our mobile mechanics quote to you is the price you will pay for your tune-up, oil change, service, or repair work. To get an idea of how much you can expect to pay for a typical Chevrolet Impala auto repair, take a look at this table of average costs:
---
Auto Repairs for Popular Vehicles