Get Your Chrysler Town and Country Auto Repair Estimates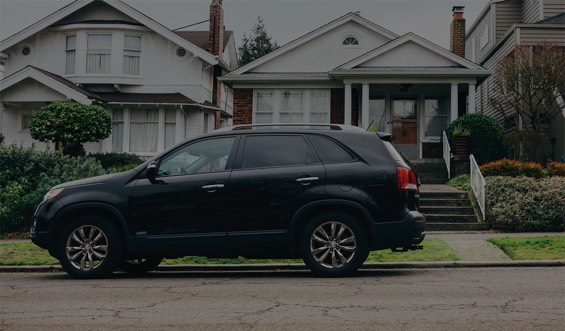 Chrysler Town and Country Auto Repair at Home or Office
Chrysler Town & Country auto repair estimates vary widely depending on the service you need and the companies you ask to provide a quote. When comparing quotes, it's important to consider the level of service that each provider can deliver. Though some companies require you to bring your minivan to an auto repair shop, Wrench mechanics come to you. Our Chrysler Town & Country mobile mechanics can repair your vehicle at your home or office, giving you more time to spend on your professional and personal lives.
Why Choose a Chrysler Town & Country Mobile Mechanic
Many busy professionals rely on their vehicles to get where they need to go, which can make dropping your car off at an auto repair shop a stressful experience. Can you trust the repair service to have your vehicle ready to pick up when you need it? How will you get around while your car is being repaired? If you'd rather not worry about these questions, a mobile mechanic auto repair service could be the perfect solution for you.
Wrench Chrysler Town & Country mobile mechanics can meet you at home or at the office. Armed with high-quality tools and extensive training, they can work on your car while you answer emails or attend to chores. They can fix many common car problems on the spot, which means you won't be left stranded without a vehicle.
Of course, another option when your minivan develops a fault is to try to fix it yourself. However, this forces you to take precious time away from other priorities in your life. If you'd rather spend time furthering your own career than sourcing parts for your Chrysler vehicle, give Wrench a call. Our mobile mechanics are ready to take a task off your already overfull to-do list.
What to Expect From a Chrysler Town & Country Service Appointment
Our Chrysler Town & Country mobile mechanics are ready to provide many common auto services, from oil changes to brake pad replacement. Simply let us know the service that you need. Wrench will provide you with an estimate of the costs, so you'll know what you need to pay for your auto service.
If you aren't entirely sure what's wrong with your Chrysler Town & Country, that's no problem. Our mobile mechanics can come to you and perform a full diagnostic assessment. Once we know what the problem is, Wrench will provide you with a quote for the repair. If you confirm that you agree to the quoted price, our mechanics can carry out the work at the location of your choice.
Average Cost of Repairs
Wrench aims to provide excellent value for money to all Chrysler owners. We always use high-quality parts to carry out our repairs, and our mechanics are highly trained. We even provide a warranty that covers you for 12 months or 12,000 miles. For an estimate of how much you'll need to pay for this high level of service, see below.
Are you ready for our mobile mechanics to service your Chrysler Town & Country? Get in touch today to book an appointment that suits your busy schedule. We look forward to providing you with a convenient auto repair service you can rely on.
---
Auto Repairs for Popular Vehicles