Get Your Dodge Charger Auto Repair Estimates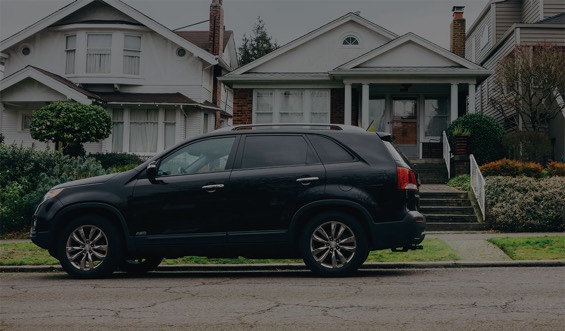 Dodge Charger Auto Repair at Home or Office
When you need Dodge Charger auto repair estimates, you should consider not only how much the service will cost, but what you're getting for your money. There's no need to bring your vehicle to a service station for Dodge Charger auto repair. Call Wrench today to schedule a Dodge Charger Mobile Mechanic appointment. Wrench professionals come to you to complete your Dodge Charger auto repair at home or office. This means you have more time to spend with your family or concentrate on your work. You can count on Wrench to give you fair Dodge Charger auto repair estimates. For Dodge Charger auto repair and maintenance, call us today to book a Mobile Mechanic.
Why Choose a Dodge Charger Mobile Mechanic?
Life is hectic, and the modern world with all its conveniences never seems to get any simpler. At Wrench, we come to you so that you don't have to spend hours waiting in a stuffy waiting room for your Dodge Charger auto repairs. Even if you are handy enough to diagnose a problem with your vehicle, it takes time and effort to research, locate and purchase the parts. It's just easier in every way to hire a Dodge Charger mobile mechanic to do the job.
Select Wrench to complete your Dodge Charger auto repair service or maintenance. You'll receive best-in-class service from a highly experienced mechanic, and they bring quality parts to fix your car to keep you safe on the highway. Wrench ensures that all our mobile mechanics are able to perform Dodge Charger auto repairs, and all our technicians have passed background checks to assure your safety.
What to Expect From a Dodge Charger Service Appointment
Call Wrench whether the repairs on your Dodge Charger are major or minor. Our Wrench mechanics will complete the work in an efficient and professional manner. We screen our technicians thoroughly for knowledge and reliability prior to sending them to your home or office. If you aren't sure what work your car needs, Wrench will send a mobile mechanic on a diagnostic appointment. Once the mechanic determines the issue, you're given a fair estimate. No work begins until you agree to the estimate.
Book a Dodge Charger service appointment at your home or place of work. We just need the address and whether the vehicle is in a driveway or parking space. Most maintenance can be performed without moving your car. Whether you need transmission work, a simple coolant drain and fill, or other auto repairs, Wrench is here for you. For a full list of services available, log onto wrench.com. Once you try this convenient service, you'll never want to visit a garage again.
Average Cost of Repairs
Wrench is dedicated to full disclosure on all our prices. When you call us to book a mobile mechanic appointment, the price we quote is exactly what you pay, with no surprises. To show you how much you can typically expect to pay for Dodge Charger auto repairs and maintenance, check out the table of repair types and average costs below:
---
Auto Repairs for Popular Vehicles