Get Your Ford Escape Auto Repair Estimates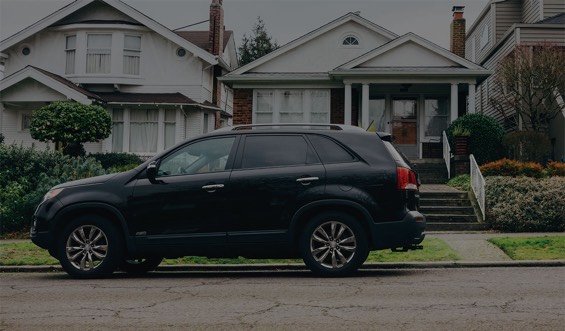 Ford Escape Auto Repair at Home or Office
For Ford Escape auto repair estimates you can trust, you can rely on the dependable service provided by Wrench. Our estimates let you know the total price you will pay for our Ford Escape mobile mechanics to come to you at your home or workplace. Our skilled team can carry out repairs at the home or office location of your choice, giving you more control over how to fit your car's maintenance needs into your busy schedule.
Why Choose a Ford Escape Mobile Mechanic
While you may have the skills to replace a broken part in your Ford Escape yourself, taking time out of your schedule to carry out the repair is often not a good option. As a busy professional, you probably already have to stretch your time between career, family, and other commitments. By hiring a Ford Escape mobile mechanic, you can reduce the demands on your time. Wrench mobile mechanics come to you at your home or office, which means you don't need to drive your car to a garage or pick it up again later.
When you choose Wrench as your auto repair service provider, you can be sure that the Ford Escape mobile mechanic who comes to you will be fully qualified to fix your car. All Wrench mechanics are fully trained in repairing Ford vehicles. They have also passed background checks. When you meet your Wrench mechanic for the first time, know that he or she will be professional, polite, and friendly.
What to Expect From a Ford Escape Service Appointment
When you book a Ford Escape service appointment, you can choose where you want Wrench mobile mechanics to service your car. We can replace your car's brake pads while your car is parked on your drive or repair your engine cooling system while the vehicle sits in the parking lot outside your workplace. Simply let us know what service you require when you get in touch with Wrench. We'll give you an accurate auto repair estimate to let you know how much you need to pay, with no hidden fees or charges.
If you don't know what's wrong with your Ford Escape, that's no problem. Our mechanics can provide a diagnostic service to find out what's wrong with your car. Wrench will then send you a quote to let you know how much the problem will cost to repair. If you want us to go ahead and repair your car, simply let us know that you agree to the quote. Our skilled mobile mechanics will soon get your car back on the road.
Average Cost of Repairs
At Wrench, we have a strong commitment to transparent pricing. Our Ford Escape auto repair quotes spell out exactly what you need to pay, with no hidden fees to catch you by surprise. Repair costs can vary depending on the exact problem, but you can get an idea of the costs of typical Ford Escape repairs by taking a look at our average repair cost table.
| Service | Vehicle | Estimated Price |
| --- | --- | --- |
| Front Brake Repair | 2015 Ford Escape | $230 |
| Alternator Replacement | 2007 Ford Escape | $655 |
| Spark Plugs Replacement | 2012 Ford Escape | $350 |
| Starter Replacement | 2005 Ford Escape | $445 |
| Water Pump Replacement | 2010 Ford Escape | $725 |
| A/C Recharge | 2014 Ford Escape | $175 |
---
Auto Repairs for Popular Vehicles