Get Your Ford F-150 Auto Repair Estimates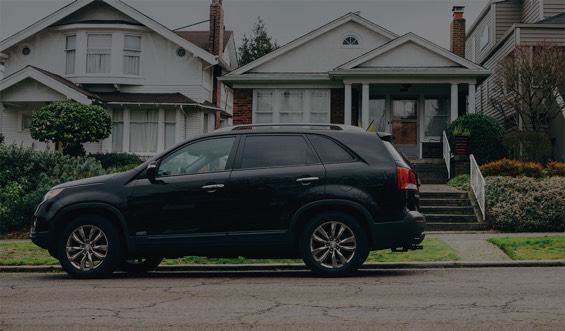 Ford F-150 Auto Repair at Home or Office
Wrench invites you to drop your truck service shop and visit our website for free Ford F-150 auto repair estimates. You don't even have to leave your home or office to get a free quote or to have Ford F-150 auto repair or maintenance done. Your Ford F-150 mobile mechanic will happily come to you to complete whatever it is you need to keep your baby going strong.
Using a mobile mechanic for your F-150 truck service means you can go on with your day. You don't have to be stranded while you wait for a ride; we can meet you and perform the services wherever is convenient for you.
Why Choose a Ford F-150 Mobile Mechanic?
We will send you a mobile mechanic who can perform the requested repairs on your Ford F-150. In fact, many Wrench mobile mechanics are certified. In addition, we make sure that your truck is in good hands by running a background check on all applicants. Your mobile mechanic guarantees his or her work for 12 months or 12,000 miles, which is better than some manufacturer warranties.
Besides the convenience of having a mobile mechanic come to you at your home or office, you can also count on us when you're stuck on the road and have no one else to call. Before we send someone to work on your Ford F-150, we make sure that they are familiar with your truck so they can complete the services you need.
What to Expect From a Ford F-150 Service Appointment
When you call a Wrench mobile mechanic, you get a professional who can immediately address most Ford F-150 car repairs. The more specific you are with your request, the more prepared we can be. Regardless, our only goal is to provide professional service quickly and efficiently to get you back up and running.
Some of the typical services you can request are for your Ford F-150's electrical, A/C, alternator, or braking systems. Even if you don't know what you need, your mobile mechanic can quickly get to the bottom of sluggish starts, weird sounds, engine misfiring, electrical issues, or tuning challenges. Visit our site for a full listing of the many services available.
Our approach greatly simplifies the communication process. When you go to the dealer or a large shop, you may not even have direct access to the mechanic. Your mobile mechanic, however, will come to you, and you will know who performed the service. This allows you to directly inspect the work done on your Ford F-150. You can even see the worn or replaced parts if you prefer. When it comes to your vehicle, you don't want to take any chances on safety or performance.
Average Cost of Repairs
Wrench will provide you a quote that clearly outlines the work that our mobile mechanics will perform. There will be no surprise surcharges for work that you did not approve, and you will have the quote before any work begins on your Ford F-150.
| Service | Vehicle | Estimated Price |
| --- | --- | --- |
| Front Brake Repair | 2015 Ford F-150 | $199 |
| Alternator Replacement | 2007 Ford F-150 | $375 |
| Spark Plugs Replacement | 2012 Ford F-150 | $399 |
| Starter Replacement | 2005 Ford F-150 | $399 |
| Water Pump Replacement | 2010 Ford F-150 | $349 |
| A/C Recharge | 2014 Ford F-150 | $175 |
---
Auto Repairs for Popular Vehicles