Get Your Ford F-250 Auto Repair Estimates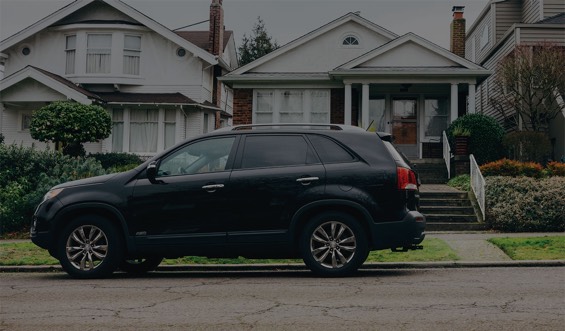 Ford F-250 Auto Repair at Home or Office
The people at Wrench have extensive experience servicing a variety of trucks and providing Ford F-250 auto repair estimates. Even though they service all kinds of cars, they excel when it comes to keeping your truck rigged, primed, and ready for work. They not only offer timely oil changes and tune-ups to keep your Ford F-250 running like the day you bought it, but they also have the expertise to deal with more urgent issues, such as engines failing to start and problems with your brakes.
With a 6.2L SOHC 2-valve Flex Fuel V8 engine, the F-250 is a high-performance machine that can get you through a variety of terrain while hauling big loads. The experts at Wrench know how to keep this truck working for you.
Why Choose a Ford F-250 Mobile Mechanic
The certified mechanics at Wrench specialize in handling most Ford F-250 auto repair in your driveway, so you won't have to tow or drive it to a garage. These specialists have in-depth knowledge of the Ford F-250's 4-wheel power disc brakes and its anti-lock brake system, so if your car is stuck at your home or office and isn't drivable, the team can come to you and make it safe to drive again.
Wrench can even help if there's an issue with the integrated trailer brake controller and the trailer hitch receiver so you can get back to towing loads safely. Our mobile mechanics know that these heavy-duty trucks are often work trucks. That's why the Wrench team focuses on getting these vehicles back in working order as soon as possible.
What to Expect From a Ford F-250 Service Appointment
Wrench Ford F-250 mobile mechanics specialize in getting owners back on the road. They can send drivers quick fixed quotes, and they can even come to your driveway or a parking spot in emergency situations.
With a Twin I-beam front axle with 4x2 coil spring suspension and power steering, a novice working on this truck in a tense situation may be a bit lost. The people at Wrench have the know-how to come to you, complete a comprehensive diagnostic, and issue a quote (and even handle the repair right then and there, if possible). The service is delivered quickly by Ford F-250 auto repair specialists, with fair pricing, and with a focus on getting your truck running like you just bought it.
Additionally, the Wrench team guarantees that the price they quote you on your F-250 auto repair is the price you will pay. There are no hidden fees, and an additional 12 month or 12,000-mile warranty is provided. As an established group of professionals, we take pride in every repair and expect to satisfy our clients.
Ford F-250 trucks are made to be used like work horses, so Wrench mechanics know that getting them in better-than-working condition is essential. If you're having problems with your car or truck, contact Wrench right now for Ford F-250 auto repair estimates. Let us get your vehicle back to work and road-ready for years and miles to come.
Average Cost of Repairs
This handy repair type and cost table will give you an idea of what you can expect to pay to fix your Ford F-250.
| Service | Vehicle | Estimated Price |
| --- | --- | --- |
| Front Brake Repair | 2015 Ford F-250 | $199 |
| Alternator Replacement | 2007 Ford F-250 | $375 |
| Spark Plugs Replacement | 2012 Ford F-250 | $399 |
| Starter Replacement | 2005 Ford F-250 | $399 |
| Water Pump Replacement | 2010 Ford F-250 | $349 |
| A/C Recharge | 2014 Ford F-250 | $175 |
---
Auto Repairs for Popular Vehicles