Get Your Ford Focus Auto Repair Estimates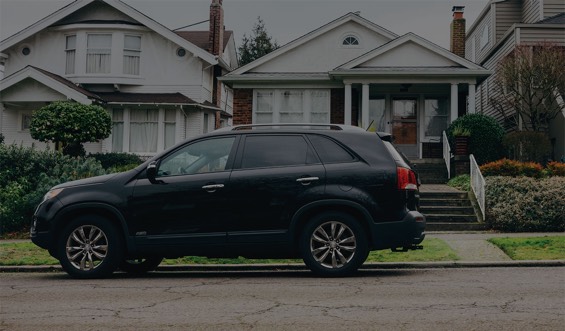 Ford Focus Auto Repair at Home or Office
Gathering Ford Focus auto repair estimates can be a hassle, particularly if you have to take your car to a garage to have mechanics check it. Wrench provides a more convenient way to get Ford Focus auto repair estimates. Rather than bringing your car to us, our Ford Focus mobile mechanics come to you. They can carry out vehicle repairs and services at home or office locations, saving you time compared to bringing your car to a garage or doing the repair yourself.
Why Choose a Ford Focus Mobile Mechanic
Wrench Ford Focus mobile mechanics specialize in carrying out repairs on Ford vehicles. By combining high-quality parts with years of training and experience, these skilled technicians can quickly get your car back on the road. We vet all mechanics to ensure they are capable of providing a service that our customers can rely on. This vetting process includes a background check that our mobile mechanics must pass before we allow them to visit our customers at home or at work.
Our mobile Ford Focus auto repair service is designed to be as convenient as possible for our customers. If you are a busy professional, you already have enough to do each day without driving your car to a garage or arranging to pick it up. Compared to taking your car to an auto service center or doing the work yourself, our Ford Focus auto repair service can save you a significant amount of time.
What to Expect from a Ford Focus Service Appointment
When you book a Ford Focus service appointment with Wrench, we will ask you where you want our mobile mechanics to come. We are happy to look at your car while it sits in your driveway or in a parking lot at your workplace. You can select an appointment time that fits conveniently with your schedule.
You can book a Ford Focus service appointment if your car needs a tune-up, oil change, scheduled maintenance, or a replacement part, or even if you are not sure what the problem is. If your car will not start or has an unexplained issue, such as making a strange noise, our mobile mechanics can perform a diagnostic check to determine exactly what is going on. They will then work out what they need to complete the fix as quickly as possible, providing you with an estimate of the cost of the auto repair before they begin. This estimate will explain exactly what you would pay. We do not believe in applying extra hidden charges to our bills, so you can trust that the estimate that our mechanics provide is accurate.
Average Cost of Repairs
At Wrench, we aim to provide customers with as much information as possible about the cost of their Ford Focus auto repair. Of course, the cost of repairs can vary widely depending on how much work needs to be done. To get an idea of how much you can expect to pay, take a look at the information in this table.
| Service | Vehicle | Estimated Price |
| --- | --- | --- |
| Front Brake Repair | 2015 Ford Focus | $199 |
| Alternator Replacement | 2007 Ford Focus | $465 |
| Spark Plugs Replacement | 2012 Ford Focus | $160 |
| Starter Replacement | 2005 Ford Focus | $399 |
| Water Pump Replacement | 2010 Ford Focus | $315 |
| A/C Recharge | 2014 Ford Focus | $150 |
---
Auto Repairs for Popular Vehicles