Get Your Ford Auto Repair Estimates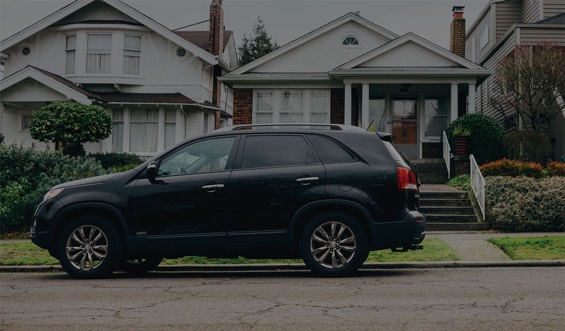 Wrench Mobile Mechanics for Ford
Do you need Ford auto repair at home or office? If so, please contact Wrench mobile mechanics for Ford auto repair that will come to you instead of forcing you to come to us. Better still, a Ford mobile mechanic can provide you with the same selection of services that you would expect from other auto specialists, meaning that you can get the same services but in a much more convenient manner for you.
Why Choose a Wrench Mobile Mechanic?
Of course, there is more to recommend Wrench mobile mechanics than pure convenience. For example, our Ford mobile mechanics possess plenty of expertise and experience, meaning that Ford owners can count on them to provide them with the right results in a reliable manner. Furthermore, Wrench mobile mechanics understand that a satisfied customer makes for better business in the long run, which is why we are committed to ensuring that our customers receive what they need in a manner that they will appreciate from start to finish.
Types of Service and Repairs with Ford
Our Ford mobile mechanics can provide Ford owners with a comprehensive selection of services covering each part of their Ford vehicles. Some of these services consist of the maintenance that they need to keep their Ford vehicles running in optimal condition. Other services consist of both repairs and replacements, which are necessary to restore full function once a Ford vehicle has sustained sufficient wear and tear. Whatever it is that a Ford owner needs, they can relax knowing that we will provide them with the auto repair quote ahead of time so that they can know exactly what they will be asked to pay as well as exactly what they will be getting in exchange.
What to Expect from a Service Appointment
One of two things can happen when you contact Wrench about getting Ford auto repair and replacement services for your Ford vehicle. First, if you know your problem, we can provide you with the auto repair quote right away. Second, if you don't know your problem, we will send someone over to diagnose the problem before we can provide you with the auto repair quote. In both cases, our mobile mechanics can head on over to a location of your choice for maximum convenience, thus sparing you the frustration of having to head into an auto specialist's location to get the services that you need to restore your car to its optimal condition.
How to Schedule an Appointment with Wrench
Those of us at Wrench have made it possible to arrange for our Ford auto repair and replacement services through a number of methods so that interested individuals can choose the option that is best-suited to their particular preferences. First, you can arrange for an appointment on our website. Second, you can send an email to hello@wrench.com to get in touch with our customer service team. Third, you can call us to get in touch with our customer service team. Whichever option you choose, we encourage you to contact us as soon as possible so that Wrench mobile mechanics can get started on providing you with Ford auto repair and replacement as soon as possible.
---
Auto Repairs for Popular Vehicles