Get Your GMC Sierra Auto Repair Estimates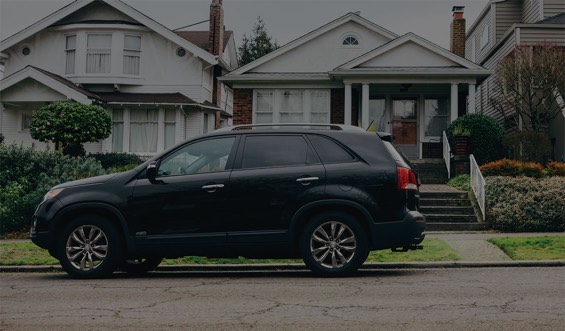 GMC Sierra Auto Repair at Home or Office
At some point, your GMC Sierra may break down, and you may find yourself needing an auto repair estimate. Don't get stuck searching for a mechanic when that happens. Contact Wrench and we'll come to you - at your home or office - because we're GMC Sierra mobile mechanics.
Why Choose a GMC Sierra Mobile Mechanic?
Why do you want a mobile mechanic? The main reason is so you don't have to drive to a dealership or repair shop. Save the money it would cost to pay towing fees. You can simply stay at your own home or office and have everything taken care of for you. That's because Wrench will come to either place and conduct a diagnostic review to determine what you need and how to get it all taken care of quickly. Then our mechanics will perform the work you need at the price you're quoted.
Taking your car in requires you to schedule an appointment and rearrange your entire day in order to drop off your vehicle. You also need someone to pick you up or drive you back later. But with a mobile mechanic you can continue about your normal day without having to worry about rescheduling anything. After all, you can continue your work day or just enjoy your day at home.
What to Expect From a GMC Sierra Service Appointment
So, what can you expect from a service appointment? You can expect to meet with a friendly and knowledgeable mechanic who will evaluate your vehicle, inform you of your diagnostic quote or anything else that you need. You can even do most of these things right in the comfort of your own driveway or your office. That's definitely going to make your day a whole lot simpler.
Once that mechanic shows up they can help you figure out your next appointment so you can get things taken care of right away. After all, you definitely don't want to spend a lot of time trying to get your vehicle back in working order, right? But why bother hiring someone at all when you could just take care of things yourself? Well, there's a very good reason. A Wrench mobile mechanic has the training, skills and equipment to get the job done quickly, efficiently and professionally.
Why Choose Wrench?
By hiring someone to take care of your vehicle you don't have to worry about the time it will take to do it yourself. Our mechanics are the best of the best. We keep our people trained and licensed. With your GMC Sierra in proper working order you'll be able to enjoy your vehicle again and get on with the rest of your life. Isn't that the whole point of having a vehicle, after all? So give us a call to get your complimentary quote and schedule your appointment right now.
Average Cost of Repairs
| Service | Vehicle | Estimated Price |
| --- | --- | --- |
| Front Brake Repair | 2015 GMC Sierra 1500 | $260 |
| Alternator Replacement | 2007 GMC Sierra 1500 | $575 |
| Spark Plugs Replacement | 2012 GMC Sierra 1500 | $325 |
| Starter Replacement | 2005 GMC Sierra 1500 | $435 |
| Water Pump Replacement | 2010 GMC Sierra 1500 | $525 |
| A/C Recharge | 2014 GMC Sierra 1500 | $175 |
---
Auto Repairs for Popular Vehicles