Get Your Honda Accord Auto Repair Estimates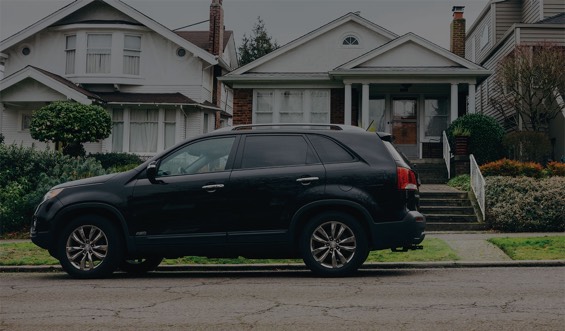 Honda Accord Auto Repair at Home or Office
When you need Honda Accord auto repair estimates, you want to know that the work will be done at a reasonable price and be done right the first time. Most service providers want you to bring the car to them for Honda Accord auto repair service but at Wrench, we come to you. With an experienced Honda Accord Mobile Mechanic willing and able to do the repairs at your home or office, you are free to get work done or just relax. Contact Wrench today to get trustworthy Honda Accord auto repair estimates.
Why Chose a Honda Accord Mobile Mechanic
There are many reasons that working professionals or full-time caregivers don't have time to spend all day at a shop waiting for their Honda Accord to be repaired. If your vehicle is not working, and you need emergency services, having a Wrench mobile mechanic come to you can save on towing costs. Stay on schedule by leaving the job of repairing your Honda Accord to a professional. Whether you are spending those regained hours balancing spreadsheets or organizing the schedule for a busy family, our mobile mechanics will save you time better spent on other activities.
By selecting Wrench for your Honda Accord auto repair service, you put yourself in the hands of a seasoned professional. Your mobile mechanic knows that referrals are the backbone of future business and is trained to work with Honda cars and trucks. Wrench wants you back on the road with a car that won't break down any time soon.
What to Expect from a Honda Accord Service Appointment
No matter what work you need completed, your mobile mechanic will provide excellent customer service as well as lasting repairs. Expect someone with a high attention to detail who wants to gain your trust and satisfaction. Wrench doesn't send just anyone to your home or office. All our mobile mechanics have passed a background check and proven that they have a reputation for reliability as well as expertise in auto repair and maintenance.
If you don't know what is wrong with your vehicle, you can ask for a diagnostic appointment. While they are at your home or office, our mechanics will take a look and figure out what work is required on your Honda. Once Wrench provides you with a quote and you agree to the services, your Wrench mobile mechanic will go ahead with the work. This hassle-free service was created to keep you out of the car shop and on the road.
Average Cost of Repair
We don't want you to worry about what the price of auto repairs on your Honda Accord will be. When you call us for a quote, that's the price you pay for the work. This may be a shock for you if you have gone to a dealer or service station with a price in mind, only to be surprised by a much higher final bill. To help you feel confident in our quotes for auto repairs, please see the table below for typical repairs and average costs:
---
Auto Repairs for Popular Vehicles