Get Your Honda Civic Auto Repair Estimates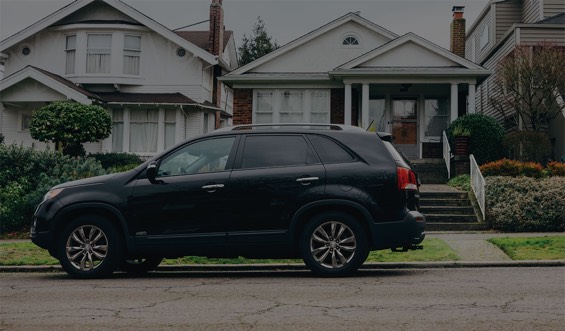 Honda Civic Auto Repair at Home or Office
Getting a Honda Civic auto repair estimate often means taking your car to a shop and waiting as they check out the vehicle. This can throw your entire day's schedule out of whack as you travel to and from the shop in addition to waiting for a diagnosis, not to mention waiting for the repair to be done. Instead,Wrench will come to you with a Honda Civic mobile mechanic who will check out your vehicle right at your home or office, so there's no interruption to your usual activities. Even booking your Honda Civic auto repair appointment and getting a quote can be done at your convenience.
Why choose a Honda Civic mobile mechanic
When you have a mobile mechanic come to your home or office, you can continue to work and go about your day without having to carve out an inconvenient time block to get your car repaired. Our mechanic will do the work right on the spot, and you can see easily see what is being done to your Honda Civic. This also means there's no guessing as to when your car will be ready, since you can see the work progressing. It's easy to book your appointment online, and you can see the costs upfront, so you can make an informed decision. We'll show you what times are available and the average time it takes to complete the repairs you need. If you don't know what the problem is, a qualified technician will come out and make a diagnosis for you. Some diagnostics and simple maintenance and repairs can be booked the same day if there are time slots available.
What to expect from a Honda Civic mobile mechanic
A professional, well-trained mechanic well-versed in Honda Civics will come to your home or office at the specific time and date you book. If something comes up and you need to change your appointment, let us know within 24 hours of the scheduled time, and we will try to accommodate you. Our mechanics have an average of at least six to seven years of experience, so you know you're getting a top quality mechanic with excellent customer service. They will have all the tools and parts on hand to complete the repair and diagnosis you have booked. When your repair is done, the mechanic will dispose of any waste or old parts, so you won't have to worry about cleaning up after the repair is done. Most parts and service are guaranteed for 12 months and 12,000 miles, except for oil changes which have a guarantee of 3 months and 3,000 miles.
Average cost of Honda Civic repairs
Wrench offers fair upfront prices for parts and services which means there is no guessing as to what your repairs will cost. Many services have a fixed quote, so the price you are shown at booking is the price you will pay. Here is a table of some of prices for various Honda Civic repairs
| Service | Vehicle | Estimated Price |
| --- | --- | --- |
| Front Brake Repair | 2015 Honda Civic | $199 |
| Alternator Replacement | 2007 Honda Civic | $499 |
| Spark Plugs Replacement | 2012 Honda Civic | $139 |
| Starter Replacement | 2005 Honda Civic | $475 |
| Water Pump Replacement | 2010 Honda Civic | $299 |
| A/C Recharge | 2014 Honda Civic | $150 |
---
Auto Repairs for Popular Vehicles