Get Your Honda CR-V Auto Repair Estimates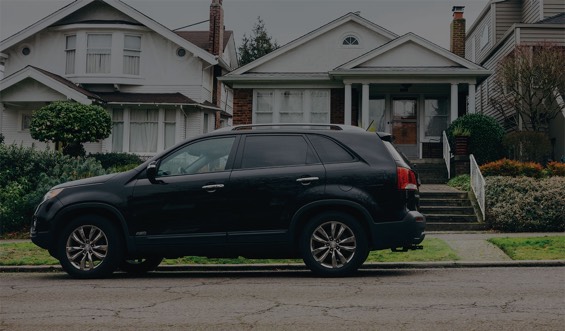 Honda CR-V Auto Repair at Home Or Office
Schedule your Honda CR-V auto repair appointment with Wrench and we'll conveniently service your vehicle at your home or office and provide up-front auto repair estimates. Wrench employs certified mobile mechanics who make house calls. We'll gather all our gear and equipment and come to you to make any needed auto repairs or to perform routine maintenance tasks. When it comes to Honda CR-V auto repair, Wrench mechanics offer a full line-up of auto repair services that will have your vehicle functioning optimally. After providing you with your Honda CR-V auto repair estimates, we efficiently perform all the services you need in your vehicle's parking space or in your home driveway.
Why Choose a Honda CR-V Mobile Mechanic?
Wrench mobile mechanics are experienced with servicing Honda CR-Vs, as well as other cars and trucks. Our mechanics are highly skilled, certified, and dedicated to caring for our customers' vehicles as if they were their own. Wrench believes that auto maintenance and repair should be convenient for customers. That's why our mobile mechanics make house calls. With home-based auto repair, you can hang out on your couch and watch the big game while we maintain your vehicle with our expert service. There's no need to have your vehicle towed to the shop when Wrench can bring the required tools and equipment needed to service your vehicle right to you home. We can provide all the repairs your Honda CR-V needs to run in premium condition.
What to Expect from a Honda CR-V Service Appointment
When you call Wrench to schedule service for your Honda CR-V, we can typically provide you with up-front auto repair estimates. If you don't know exactly what your vehicle needs or why it isn't functioning properly, we'll send out a diagnostics pro to determine exactly what's going on with your Honda CR-V. Because we're experienced with these vehicles, we can effectively diagnose your vehicle's needs and provide you with an auto repair quote before starting the work. When you hire a Wrench mobile mechanic, you can rely on his or her expertise and professional service.
Honda CR-V Service Offerings
Wrench mobile mechanics can provide just about any service your Honda CR-V requires. We do everything from changing the oil to fixing the engine. Some of our typical maintenance and repair services include tire changes, heating and cooling, electronics, windows, and more. We offer a full spectrum of maintenance and repair services delivered to your vehicle right at your home.
If you require a tune-up, routine maintenance, or even major repair work on you Honda CR-V, be sure to schedule an appointment with Wrench. We'll send our mobile mechanics right to your home or office to expertly service your vehicle at a price you can afford.
Average Cost of Repairs
For many Wrench Honda CR-V maintenance and repair services, a standard fee is charged. You can take a look at our table to find out about our affordable costs and fees.
While these are average costs, they will provide you with an idea of what to expect for specific service charges. If you have questions about Honda CR-V repair costs, be sure to consult Wrench for more information.
---
Auto Repairs for Popular Vehicles