Get Your Honda Auto Repair Estimates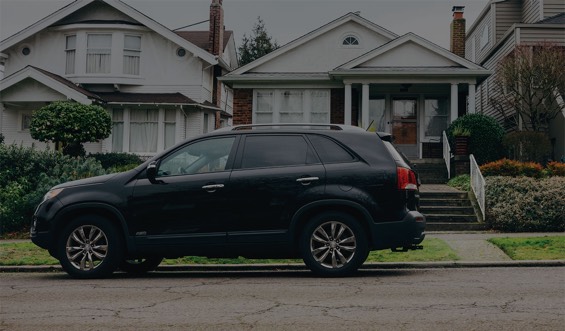 Wrench Mobile Mechanics for Honda
There are plenty of companies that repair cars, but not many of them make house calls. Wrench mobile mechanics come to you to take care of your Honda auto repair or maintenance needs. You can spend the morning in the lobby of your local garage, or let our Honda mobile mechanics come to your home or office to perform the services on your sedan, truck, van, or SUV. You heard that right. We work at home or office so that you can concentrate on other things while your vehicle is being worked on. For the latest Honda auto repair quotes, contact Wrench today.
Why Choose a Wrench Mobile Mechanic?
When you have an active social calendar or want to spend every spare moment with your family, you don't have time to take care of your Honda auto repairs. Maybe you're handy under the hood and had time to work on your car in the past. However, now you need a company you trust to take over that responsibility. Our Honda mobile mechanic will do the job quickly and efficiently so that you can be productive, knowing your vehicle is in good hands.
Choose Wrench, and get a mobile mechanic who has passed a full background check. Additionally, our experienced technicians know how to perform all our services on your Honda model. They use OEM-approved parts to fix your car right in your driveway or parking space.
Types of Service and Repairs with Honda
Choose from a wide spectrum of services, including engine, cooling and exhaust work, and battery replacement. Whatever work is necessary, you can count on Wrench to provide expert service at reasonable rates. Whether you need a hood replacement, HVAC services or a new ignition switch, Wrench mobile mechanics get your Honda running in optimal condition. wrench.com has a full listing of Honda services by model.
What to Expect From a Service Appointment
Whether your Honda is no longer working or just needs a mirror glass replacement, Wrench mobile mechanics complete the auto repairs efficiently and treat you and your vehicle respectfully. When you call Wrench and receive an auto repair quote, that's the price you pay for the service. If you don't know why your car is running rough or won't start, we'll set up a diagnostic appointment and send a mechanic to your home or office. You'll get a fast diagnosis of the problem from an experienced, courteous technician. Wrench provides the quote for the repairs to your Honda, and the mobile mechanic will perform the work if you agree to the estimate.
How to Schedule An Appointment With Wrench
When you book an appointment for your Honda, just let us know where to come. We can work at your home or office, as long as you provide a full address. Schedule an appointment online via our website, or call us today. Email us at hello@wrench.com.
---
Auto Repairs for Popular Vehicles