Get Your Hyundai Elantra Auto Repair Estimates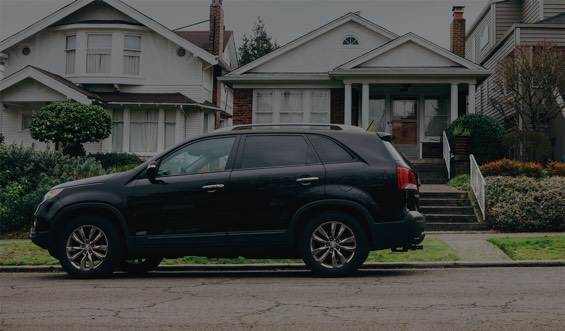 Hyundai Elantra Auto Repair at Home or Office
Count on Wrench for your Hyundai Elantra auto repair estimates. Finding a mechanic for your Hyundai Elantra can be a hassle if you live the busy life of a professional or a parent. Hyundai Elantra auto repair can throw a serious curveball into the routine of your life. Let us come to you at your home or office to provide Hyundai Elantra auto repair estimates. Wrench's Hyundai Elantra Mobile Mechanics provide a convenient way of obtaining auto repairs for your vehicle.
Why Chose a Kia Rio Mobile Mechanic
The folks at Wrench know there are many options to choose from when hiring a mechanic to perform maintenance or repairs on your Hyundai Elantra. Our mobile mechanics are specialists in repairing Hyundai Elantra vehicles. They always arrive prepared with the appropriate tools to conduct the necessary repair or maintenance services for your car.
If you're not sure what is wrong with you car, our mobile mechanics will perform a diagnostic test to discover the issue. The mobile mechanics at Wrench provide hassle-free, convenient and competitively priced auto repairs for your Hyundai Elantra. Don't pay to have your car towed to a random mechanic's shop. Save your hard-earned cash, and let our expert team repair your automobile while you continue your day without the interruption of a broken-down car.
What to Expect from a Hyundai Elantra Service Appointment
The response teams at Wrench gather information about your Hyundai Elantra and the possible services or repairs it may require. We then dispatch mobile mechanics to your home or office, where they will diagnose your vehicle's problems if necessary and handle the necessary auto repairs. Wrench will provide you with a cost-effective and competitive quote for the services you select.
Once you have booked your service appointment with our mobile mechanic, our technicians will arrive at the designated location and perform the requested repairs. Just let us know where your Hyundai Elantra is parked and how to obtain the key. Relax knowing our experts are tending to your auto repairs while you finish your day at work. Your Hyundai Elantra will be roadworthy and ready for your evening commute in no time.
Average Cost of Repairs
At Wrench, we understand how important it is to have an auto repair service you can trust with your Hyundai Elantra. We perform extensive background checks on our mobile mechanics and vet them comprehensively before offering them a position with Wrench. We strive to provide stellar auto repair services through our mobile mechanics program while offering these maintenance and auto repairs at competitive prices.
Our response team is eager to answer any questions you may have regarding Wrench's mobile mechanic program. We're here to remove the inconvenient and unnecessarily expensive elements of auto repair with a quick and easy service that you can rely upon. Count on Wrench and our mobile mechanics for all of your auto repairs and maintenance services.
| Service | Vehicle | Estimated Price |
| --- | --- | --- |
| Front Brake Repair | 2015 Hyundai Elantra | $210 |
| Alternator Replacement | 2007 Hyundai Elantra | $485 |
| Spark Plugs Replacement | 2012 Hyundai Elantra | $175 |
| Starter Replacement | 2005 Hyundai Elantra | $395 |
| Water Pump Replacement | 2010 Hyundai Elantra | $505 |
| A/C Recharge | 2014 Hyundai Elantra | $150 |
---
Auto Repairs for Popular Vehicles